By Cheryl L. Yeatts
Manager of Sedona Public Library in the Village
Sedona AZ (July 18, 2014) – Partnerships are important, especially to libraries. According to the California Library Association, there are many benefits of working with partners: they bring new and more diverse audiences to the library; they raise library awareness in a wider segment of the community; and they provide resources that the library doesn't have, including funds and materials, volunteers, and broader access to media sources. 
Fortunately, Sedona Public Library has developed valuable partnerships with individuals and organizations in the community, the county, and the state. For several years, the library has partnered with Arizona Humanities (AH) to provide diverse and interesting programs for our community. Founded in 1973, AH is a 501(c)(3) non-profit organization and the Arizona affiliate of the National Endowment for the Humanities.  AH is not a state agency.
AH's Speakers Bureau is the organization's longest running and most popular program. The Speakers Bureau (soon to be called AZ Speaks) provides low-cost, high-quality public presentations across Arizona, through a roster of cultural experts and scholars, encouraging audiences to think, learn, and connect through conversation. Each year, AH's Speakers Bureau delivers hundreds of engaging presentations in every corner of the state. 
Here is a preview of upcoming AH speaker programs offered by Sedona Public Library: 
Monday, July 21: "The Instruments and Music of Arizona's Pioneers: A Time Capsule  Opened"
The story of our state is not complete without music. This interactive program focuses on the various genres of music that reflect the milieu and personalities of Arizona's diverse immigrants.  Using musical instruments and stories, Jay Cravath presents audience members with an artistic tableau of our past:  the heroes, villains, and many others who passed through and settled in Arizona. From the skilled hands of Cravath, the audience will be treated to sounds that once came from town squares, hogans, and dance halls throughout our great state. This program begins at 1:30 p.m. at Sedona Winds Retirement Community, 405 Jacks Canyon Road. 
Monday, September 15:  "With a Beefsteak and a Cup of Coffee: The Harvey Girls in the Southwest"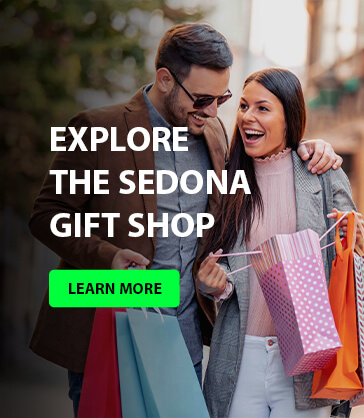 The Fred Harvey Company operated its exceptional chain of restaurants and hotels along the Santa Fe Railway from 1876 through the 1960s. Among its many innovations was the employment of "Harvey Girl" waitresses:  single women who chose to leave their families and adhere to strict lifestyle restrictions for the opportunity to work at respectable jobs. This visual presentation by Ann-Mary Lutzick explores the creation of the Harvey Girls, their life and work at the Harvey Houses in the Southwest, their influence on the changing roles of women in the American workforce, and the Harvey Girls in popular culture. This program begins at 1:30 p.m. at Sedona Winds Retirement Community, 405 Jacks Canyon Road. 
Wednesday, November 5:  "Sedona Through Time"
Speaker Wayne Ranney has been studying the red rocks of Sedona for over 35 years! Join Ranney on a thrilling trip back in time, when the red rocks were part of a coastal plain, a Sahara-like desert, and warm, tropical seas.  Learn how the area became sculpted into a maze of breathtaking buttes, spires, and mesas.  And, be sure to ask plenty of questions.  Ranney will present two programs in Sedona.  The afternoon program starts at 1:30 p.m. at Sedona Winds Retirement Community, 405 Jacks Canyon Road.  The evening program will be held at 6:00 p.m. at Sedona Public Library, 3250 White Bear Road. 
Arizona Humanities speaker programs are engaging, entertaining, and informative. These programs, sponsored by Arizona Humanities, Friends of the Sedona Library, and the Sedona Library Board, are free and open to the public. Donations are always welcome! 
We are in the process of planning speaker programs for 2015.  If you have ideas or suggestions for programs, please contact Cheryl Yeatts at 928-284-1603 or voc@sedonalibrary.org
Sedona Public Library is a 501(c)(3) non-profit corporation, supported by donations and grants. Your tax-deductible donation may be sent to: Sedona Public Library, 3250 White Bear Road, Sedona, AZ 86336.