Sedona AZ (May 19, 2017) – Libraries have traditionally hosted summer reading programs for children. These programs are designed to give children fun activities to do when they are out of school, and also to keep them from regressing in terms of their reading skills. Recently, however, more and more libraries are including adults in the summer reading fun. Last year, Sedona Public Library (SPL) launched its first adult summer reading program, and this summer the program is back, with the theme "Build a Better World."
Sign-up has begun, and it continues through Friday, July 17. Registration may be completed online or in-person at the reference desk at SPL or at Sedona Public Library in the Village (SPL-V). Participants will be asked to keep a reading log, and they will be given a coupon for every 100 pages read. Coupons, which will be available at SPL and SPL-V, can then be used as raffle tickets for a weekly prize contributed by a local merchant.
The grand prize will be a gift certificate for lunch for two at L'Auberge's Etch Kitchen and Bar. To be eligible for the grand prize drawing, participants must complete a game card. Game cards contain nine squares corresponding to various library-related activities. By participating, you can expand your horizons reading new book genres, visiting cultural institutions, and attending library programs.   
In addition, there will be a giant coloring sheet displayed at SPL for artistic types. For the grand finale, all participants are invited to an ice cream social at SPL.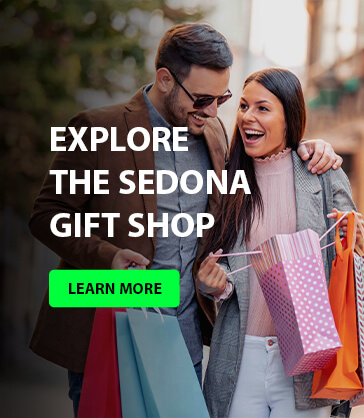 A special thank you goes to these generous program sponsors:  Baskin-Robbins, Builders' FirstSource/Probuild, Cleaner Quicker Car Wash, Cold Stone, 89Agave, Hummingbird House, L'Auberge, Osher Lifelong Learning Institute, Picazzo's Pizza, Ramsey's Rocks and Minerals, Sedona International Film Festival, and Starbucks.
In keeping with the reading program theme of "Build a Better World," participants are asked to contribute food items appropriate for the Sedona Food Bank's Weekend Emergency Packs for Hungry Kids. This program currently provides supplemental food for 115 children who, during the academic year, receive nutritional support at school. Items requested include applesauce, fruit cups, 100% juice boxes, and individual servings of cereal and mac and cheese. These food items may be donated at the main library or SPL-V.
We hope you will participate in our adult summer reading program.  Please contact Kay Bork or Sophia Russell at Sedona Public Library at 928-282-7714, ext. 114, or Cheryl Yeatts at Sedona Public Library in the Village at 928-284-1603 for more information.  Happy reading!