By Judy Poe, Assistant Library Director
Sedona AZ (May 31, 2019) – Every year, libraries across the country offer summer reading programs designed to spark imaginations and engage children as schools break for the summer. Besides being fun, summer reading programs battle the decline in reading ability (the "summer slide") seen in students who don't read or read infrequently during their summer vacation. But what about adults?
For the third year in a row, Sedona Public Library is offering an adult summer reading program so that adults can join in the fun. In addition to reading or listening to books, adults are encouraged to attend some of our exciting programs and to try out additional library offerings such as music CDs, streaming movies (Kanopy), downloadable magazines (RB Digital), and online classes (Universal Class). And just like the kids, adults can win prizes for their participation. This year, we're playing library BINGO—pick up your BINGO card at the reference desk.
Registration for the adult summer reading program is underway. You can sign up in person at the Library or online at www.sedonalibrary.org. The program will continue through June and July, concluding on July 26 with our ice cream social.
Here's a list of events for our adult summer reading program, all centered on the 2019 theme—A Universe of Stories.
Friday, June 7, 3–5 p.m., Marita Gale: Healing Through Our Stories
Poet and author Marita Gale will share her work which chronicles her personal journey of healing from sexual abuse through connecting to nature and following a unique lifestyle. Attendees are also invited to connect by sharing their stories of transformation and healing.
Tuesday, June 11, 1–2 p.m., Jesse Kalu: Sedona Bamboo Flute
Hear Jesse's story and poetry, as well as wildlife calls and other sounds of nature played on handmade Sedona bamboo flutes. All ages are welcome!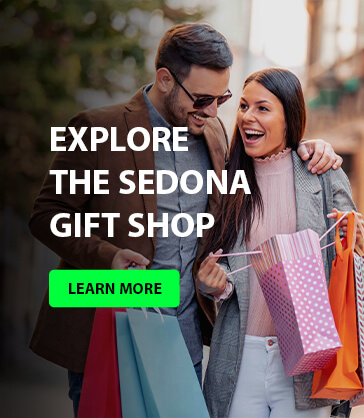 Friday, June 21, 2– 4 p.m., Ellen LaCorte: Author Reading
HarperCollins author Ellen LaCorte reads from her new book, "The Perfect Fraud." This gripping debut thriller, partially set in Sedona, follows two women with deep secrets who are thrown together by an unexpected meeting that plunges both their lives into chaos. (Books will be available for sale and signing afterward.) This program is co-sponsored by The Literate Lizard bookstore.
Saturday, June 29, 2–3:30 p.m., Iris Yang: Author Reading
Meet local author Iris Yang. She will read from her new book, "Will of a Tiger," sequel to her first book, "Wings of a Flying Tiger." Both books follow events in an American pilot's life in Japanese-occupied China during World War II.
Wednesday, July 10, 6–8 p.m., Multicultural Craft Night
Make Mexican red clay pottery, papel picado (paper banners), lavender sachets, and animal origami. Eat cupcakes! Open to all ages.
Friday, July 19, 11 a.m.–noon, Bringing Stories to Life: The Hawaiian Hula
Hawaii native Kehau Chrisman will present a history and description of the Hawaiian hula. She'll explain that its purpose is not solely to entertain, but, more importantly, to convey stories from an oral tradition that are passed from one generation to the next. Using a classic chant called "Kawika" and hand and foot movements of the hula, Kehau will demonstrate how these stories are expressed.
Friday, July 26, 2–3:30 p.m., Adult Summer Reading Ice Cream Social
Attend the final event of the adult summer reading program, where we'll enjoy ice cream and music and award prizes!
Interested?  We'd love to have you join us for adult summer reading 2019! Visit the Library to pick up your BINGO card, and come back often this summer to discover a universe of stories!
Sedona Public Library is a 501(c)(3) nonprofit organization. We are grateful for all of our volunteers, and for the support we receive from Friends of the Sedona Library, the City of Sedona, the property tax dollars we receive from Yavapai and Coconino Counties, and the gifts we receive from businesses, foundations, and individuals like you. Please support your library at www.sedonalibrary.org.