By Elizabeth Cate, Collection Development Librarian
Sedona AZ (July 9, 2020) – Have you checked out Kanopy, the Library's streaming video service? It's free for all Sedona Public Library cardholders!
Kanopy showcases more than 30,000 of the world's best films, including award-winning documentaries, rare and hard-to-find titles, film festival favorites, indie and classic films, and instructional videos. The New York Times calls Kanopy "a garden of cinematic delights," and, more importantly, our patrons love it!
Library cardholders can access Kanopy on their home computers or with the Kanopy app on mobile devices. To get started using Kanopy, visit sedonalibrary.kanopy.com, enter your library card number, and create an account. Kanopy will then send you an email—just open it, click Verify Email, and start watching.
You can stream up to four movies per month on Kanopy. A counter at the top right of your screen lets you know how many movies remain in the month. (Remember, if you start a movie and then decide not to watch it, it counts towards your four movies for the month.)
Kanopy is continually adding new selections, so check back often. Here are some recently added films:  The Farewell, The Professor and the Madman, The Lighthouse, Mr. Holmes, and The Bookshop.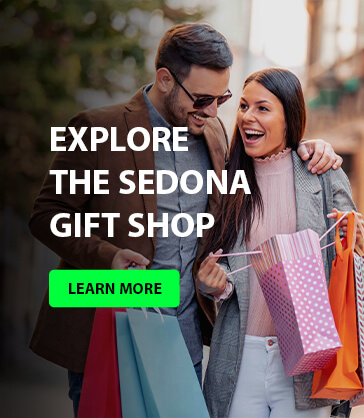 Kanopy also offers an amazing selection of Great Courses. There are thousands of courses to choose from! Learn a foreign language, discover new cooking techniques, take a tour of Europe's most beautiful cities, and much more. Watching Great Courses on Kanopy does not count against your four monthly credits—viewing is unlimited!
And don't forget Kanopy Kids, which offers unlimited viewing of kids' movies, along with parental controls to make sure your child is viewing age-appropriate content. Just click Go to Kanopy Kids on any Kanopy page to get started.
You can access our digital collections from your tablet, smartphone, ereader, or computer for free. All you need is your library card and PIN. Don't have a library card? You can apply for an online card that gives you access to all our digital materials.  Visit sedonalibrary.org and from the tab at the top of the home page that asks "How Do I…?" choose "Get a Library Card" from the drop-down menu.
To explore these other online services visit sedonalibrary.org/stay-connected:
OVERDRIVE: Ebooks and downloadable audiobooks
RBDIGITAL: Digital magazines and downloadable audiobooks
TUMBLEBOOKS: Animated picture books for kids
TUMBLEMATH: Math picture books for kids
TEEN BOOKCLOUD: Ebooks for teens, grades 7 through 12
More educational opportunities, including foreign-language learning, genealogy research, and online classes
Sedona Public Library is a nonprofit, 501(c)(3) organization. Please support your library by visiting the our website at sedonalibrary.org/donate to make an online donation, or mail your donation to Sedona Public Library, 3250 White Bear Road, Sedona AZ 86336.