By Virginia Volkman, Library Director
Sedona AZ (January 18, 2019) – You're sure to find something to your liking with the variety of programs that the Library is offering this month.  We're listing a sample, most of which are offered in the Si Birch Community Room at the main library on White Bear Road in West Sedona.  The book discussion on January 29 will be at Sedona Winds in the Village of Oak Creek.
Saturday, January 19, 1:00 to 4:00 p.m.  T'ai-Chi Ch'uan Introductory Workshop with Blaine Harris. With 40+ years' experience, instructor Blaine Harris provides an introductory workshop and discussion about the ancient art of T'ai-Chi Ch'uan and its practical applications for health. Question and answer session to follow.  Beginners are welcome.
Wednesday, January 23, 6:30 to 7:30 p.m. Bad Men, Bad Times & Beautiful Dolls: The Pulp Fiction Era. Writing under the nom de plume, Nicolas D. Charles, Dr. Gary Lindner is an active member of the Private Eye Writers of America.  He will discuss the writing styles and authors of the pulp fiction era of American literature (the 1900s through the 1950s) and explain how the genre served as the foundation for nearly all other fiction genres that followed.  He will compare that era and present publishing environments with highlights from his personal experiences.  His mystery series is set during the Great Depression and features Chicago's Private Investigator Nick Verriet.
Saturday, January 26, 11:00 a.m. to 12:30 p.m. Preventative Health through Ayurveda and Meditation.  At this program, Marie-Josephine Royall-Schreck, an RN, certified meditation teacher, and yoga therapist, will introduce the Ayurvedic perspective on maintaining a balanced state of health through daily habits, including meditation.
Monday, January 28, 6:00 to 7:45 p.m.  Free movies at the Library on Monday nights start at 6 p.m. in the community room.  "Searching," about a desperate father attempting to locate his missing daughter through her digital footprints, is featured this week.
Tuesday, January 29, 1:30 to 2:30 p.m.  Community Book Discussion.  Participate in the book discussion of "Reading Lolita in Tehran: A Memoir in Books," by Azar Nafisi at Sedona Winds.  Pick up your loaner copy at Sedona Public Library in the Village or place a hold in the Yavapai Library Network catalog.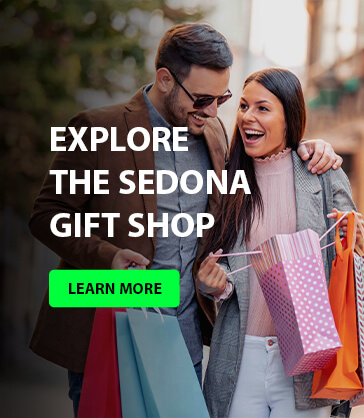 Wednesday, January 30, 6:30 to 7:30 p.m.  Sock Monkeys: America's Love Story.  Author Dee Lindner invites you to join in the fun of America's red-heel sock monkey tradition, which has sparked interest around the world.  Learn about its origin and view vintage and modern red-heel socks and sock monkeys from her collection.  Her creations have been featured on radio and television, and in magazines and newspapers.  Share your own sock monkey and story, time permitting.
Access our online events calendar at www.sedonalibrary.org to view the monthly schedule of programs at the Library.  In addition to special one-time programs we offer regular monthly programs such as the Book Club, Coffee with a Veteran, Conversational French, Conversational Spanish, English as a Second Language Class, Great Decisions Discussion Group, Investment Club, Sedona Writers Salon, and Sit and Stitch.
Additional adult programs are offered by nonprofit organizations that hold their meetings at the Library and by private individuals and groups that rent the Library's meeting spaces.
Be sure to also look for our regular and special programs that are offered for youth of all ages, from babies to teens.
Sedona Public Library is a 501(c)(3) non-profit corporation. Your gifts supplement our funding from the City of Sedona, Coconino and Yavapai County property taxes, and Friends of the Sedona Library.  Your donation may be sent to 3250 White Bear Road, Sedona, AZ 86336 or you may contribute online at sedonalibrary.org.  Thank you for your support!