By Kay Bork, Reference Librarian
Sedona AZ (May 18, 2018) – I can still remember my first encounter with rock and roll music.   I was about 12 years old, and I had gone to the Orpheum Theater to see the new film "Rock Around the Clock."   The beat and the gyrations of the musicians totally captivated me—and perhaps there was a smidge of adolescent rebellion involved.  
Flash forward more than six decades.   I now work as a reference librarian at Sedona Public Library.   Imagine my delight upon learning that the theme for our 2018 summer reading program for adults is "Libraries Rock."  I'm excited by the range of programs we'll be offering all summer long related to this theme, which we have expanded to include many different types of music.      
The general format of this year's program will be similar to last year's, with participants logging their reading hours to become eligible for weekly prizes donated by local merchants.   These prizes include gift certificates for restaurants, stores, services, and entertainment venues.  There will also be a grand prize awarded at the end of the program.
Last year's participants asked us to organize more events in conjunction with the adult summer reading program; we listened and are excited to follow up on your suggestion.  Our kick-off event will be held on Friday, June 1, featuring library patron and professional musician Jim Sheridan performing his own compositions.   If you have concert T-shirts, please wear them, and bring your rock 'n' roll memorabilia for a show-and-tell session.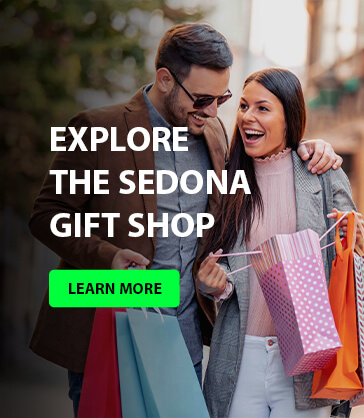 At the kick-off event, staff members will showcase their talents, including a teaser to entice you to a screening of the popular musical film "Mamma Mia!" on July 11.   (As "Mamma Mia!" fans may know, the sequel, "Mamma Mia! Here We Go Again," will appear in movie theaters later this summer.)   
A special way to celebrate music is by attending free public concerts sponsored by the City of Sedona's Parks and Recreation Department.  Reading program participants will gather to listen to live music in the beautiful outdoor setting of Posse Grounds Pavilion on June 8 and June 22.  
There will be two book discussions: the featured titles are the Bruce Springsteen biography "Born to Run" and Sheila Weller's "Girls Like Us:  Carole King, Joni Mitchell, Carly Simon—And the Journey of a Generation."  Our grand finale, an ice cream social, is scheduled for Friday, July 27.
Registration begins on May 21; you can sign up at the main library in West Sedona on White Bear Road, Sedona Public Library in the Village in Bell Rock Plaza, or online.  Last year more than 100 adult library patrons participated, and we hope to top that number in 2018.   Let's rock on!
Sedona Public Library is a 501(c)(3) nonprofit organization.  We are grateful for the support of the City of Sedona, Yavapai and Coconino Counties, businesses and foundations, and individuals like you.  Your tax-deductible donation may be sent to: Sedona Public Library, 3250 White Bear Road, Sedona, Arizona 86336.