By Anne Marie Mackler, Development Director
Sedona AZ (August 16, 2019) – School is back in session, and Sedona Public Library is happy to say that we gladly helped lots of local kids avoid the "summer slide." Our Summer Reading Program was well-liked, and children of all ages read books, and more books, maintaining their skills and readiness for returning to school this month.
Every year, libraries across the country offer summer reading programs designed to spark imaginations and engage children as schools let out for the summer. Besides being fun, summer reading programs battle the decline in reading ability (the "summer slide") that is too often seen in students who don't read or read infrequently during their vacations.
Nearly 100 local youngsters signed into the 8-week Library program and tracked their summer reading activities and competed for prizes. And the Library's array of 56 diverse programs attracted 1,100 participants throughout June and July. The variety of programs was based on this year's theme "A Universe of Stories."
This theme, chosen by library professionals across the nation, was designed to help inspire children of all ages to dream big, believe in themselves, and create their own story. We dove into the lively theme with a diverse array of activities and presentations based on space exploration, storytelling, and much more.
For many families with elementary-aged children, the public library is the only community space available during the summer months where they can access free educational and cultural enrichment activities and programs. We're always happy to see our Youth Services area busy with readers and explorers all summer long.
It's fun to bring people together for literature and literacy, and the Summer Reading Program offerings received rave reviews. Families were mesmerized by Magical Michael Steele who is a yo-yo wizard as well as juggler and impressive illusionist. Everyone loved Wildman Phil's presentation: he makes the wildest of creatures seem like they could be your best friends.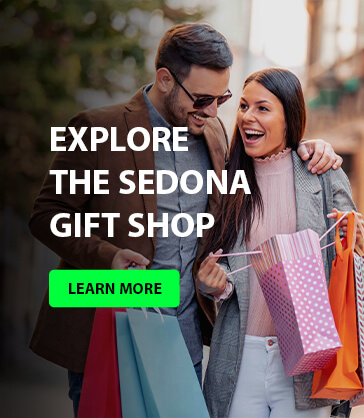 Adults enjoyed their own summer reading program and participants were encouraged to consider reading books outside their normal genre, to discuss books with others, and compete for prizes. The adult programs were also well attended, and favorites included an afternoon with Sedona's Jesse Kalu who blends storytelling with music from his handmade bamboo flutes; as well as Kehau Chrisman, an expert on traditional Hawaiian hula.
Sedona Public Library is grateful to the members of our community who were instrumental in the success of the Summer Reading Program. We sought to keep kids cool and engaged in the warm summer months, and so many helped us do just that. 
Individuals and organizations alike donated their time and expertise. Many donated exciting prizes that enticed reluctant readers into having so much fun that they didn't even know they were maintaining scholastic skills!
When you are out shopping or visiting, please keep the following library supporters in mind, mention their generosity to your friends and family, and if you see them, offer a thank you!
Annette and Felicia Foldes; Arizona State Parks; City of Sedona Parks and Recreation; Cold Stone Creamery; Dahl Restaurant Group; Famous Pizza; Friends of the Sedona Library; Sedona Kids Company; Steakhouse 89; The Literate Lizard; and Tlaquepaque Toy Town. Thanks to you all.
Sedona Public Library is a 501(c)(3) charitable nonprofit organization, and your support is welcome and encouraged. Please visit sedonalibrary.org to learn more, and to make your online gift. Thank you.