By Virginia Volkman, Director
Sedona AZ (January 1, 2016) – As we start a new year, Sedona Public Library is the place to be. We invite you to explore the many cultural programs and art exhibits that we'll be offering during January and throughout the year. Listed below are some of the programs that you can choose from during the month.
Monday night movies:
January 4: Latino Services presents Trash, a thriller featuring Rooney Mara and Martin Sheen, about three trash-picking boys in Brazil whose lives change when they find a valuable wallet in the dump.
January 11: The Walk, a drama portraying the unauthorized and unforgettable high-wire walk between the twin towers of the World Trade Center in 1974 by French aerialist Philippe Petit.
January 25: Infinitely Polar Bear, a Sundance favorite starring Mark Ruffalo as a bipolar father who becomes the primary caregiver of his spirited young daughters.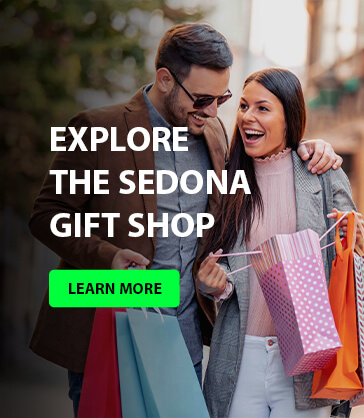 Draw It! Cartooning with The Janimal: For all the kids who would like to have someone help guide their creative efforts, we'll be offering a special program on cartooning on Saturday, January 23, from 1 to 3 p.m. in the community room. Learn basic cartooning and have a whole lot of fun with local cartoonist, The Janimal! Paper and pencils will be provided. No experience necessary. For ages 7 and up.
Annual Quilt Show: The Library's annual quilt show runs from January 4 through February 27. This popular community event features dozens of traditional and contemporary quilts, many created by area residents. The show is coordinated by Quilter's Store Sedona and once again you'll see that the stories behind the quilts are as captivating as the quilts themselves.
"Written in Thread: Women's History Preserved in Their Quilts": Arizona Humanities speaker Pam Knight will give a presentation tracing the history of Arizona through women who recorded pieces of their lives in their needlework. This free program will be held in the Si Birch Community Room at the West Sedona library on Friday, January 15, from 1 to 3 p.m.
"The Explorations and Discoveries of George Bird Grinnell, The Father of Glacier National Park": Arizona Humanities speaker Hugh Grinnell will come in character as G. B. Grinnell to the Village of Oak Creek to tell his story. In addition to being an explorer, Grinnell worked for fair and reasonable treaties with Native American tribes, and for the preservation of America's wild lands and resources. This presentation will be held on Wednesday, January 13, at 1:30 p.m. at Sedona Winds, 405 Jacks Canyon Road. Funded by Arizona Humanities and the Sedona Friends of the Library, the program is free and open to the public.
Culture Pass: As you make your plans for 2016, consider checking out a culture pass, for free admission for two people to one of 19 museums or cultural attractions in Arizona. Some of the participating institutions include: Heard Museum, Desert Botanical Garden, Phoenix Art Museum, Challenger Space Center, Lowell Observatory, and Sedona Heritage Museum. For a complete listing of participating institutions visit www.sedonalibrary.org