By Elizabeth Cate, Collection Development Librarian
Sedona AZ (November 3, 2017) – With the change in the seasons, you might be trying to spend more time outside before the weather turns cold, and this month, the Library offers an activity that will take you outdoors, as well as indoor events for all ages that are informative and entertaining.
Grab your walking shoes and bring the whole family to Sunset Park to view the new StoryWalk book. At this display, readers can peruse a children's book, page by page, as they stroll through the park. In keeping with the season, the fall selection is "Every Autumn Comes the Bear," by prolific author and artist Jim Arnosky. Enjoy the striking illustrations and simple nature story as you take advantage of the beautiful weather.
Head indoors for a presentation by Kevin Fedarko, the New York Times bestselling author of "The Emerald Mile," on Tuesday, November 7, at 6:30 p.m. in the community room. Fedarko will share a slide presentation about the time he recently spent in the Grand Canyon while on assignment for National Geographic.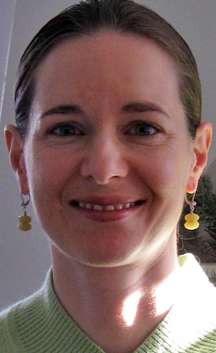 He will talk about threats to our national parks, specifically the Grand Canyon. Many national parks face pressures from developers and budget cuts, and visitors continue to flock to the parks in record numbers, threatening the balance of nature. Fedarko is a champion of the Grand Canyon and often speaks on behalf of the Grand Canyon National Trust.
A question-and-answer session will follow the presentation. Fedarko is an excellent speaker, so don't miss this free program.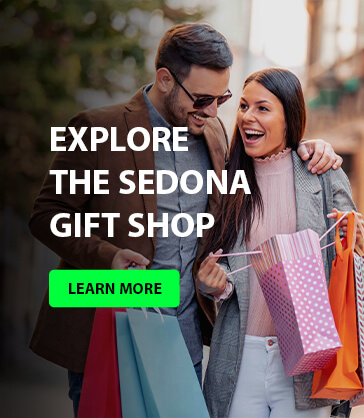 Next, don your dressy clothes to enjoy a special evening at the Festival of Wreaths Gala on Sunday, November 12, from 4 to 6 p.m. at the Library. The event includes champagne, wine, appetizers, raffle prizes, musical entertainment, and your chance to be the first to see and purchase this year's creations. Wreaths will go on sale to the public starting on Monday, November 13, during regular library hours.
Gala tickets are on sale at the West Sedona or Village library locations and at the Friends bookstore, located at 3270 White Bear Road. Tickets are $15 each, and proceeds benefit the Library.
It's not too late to contribute a wreath, table-top tree, fabric or woven Christmas tree skirt, table runner, or fancy Christmas stocking for the Festival of Wreaths. Delivery of donations will be accepted on Friday, November 10, between 1 and 4 p.m. at Sedona Library and between 11 a.m. and 3 p.m. at SPL in the Village.
Check our online or printed events calendar for more information about programs happening throughout the month of November, including a health screening on November 7, story time three mornings each week, and chess club on Thursday afternoons. We hope to see you soon at the Library!
Sedona Public Library is a 501(c)(3) nonprofit organization. We are grateful for the support of the City of Sedona, Yavapai and Coconino Counties, businesses and foundations, and individuals like you. Your tax-deductible donation may be sent to: Sedona Public Library, 3250 White Bear Road, Sedona, AZ 86336 or can be made online at www.sedonalibrary.org.