By Virginia Volkman, Director
Sedona AZ (December 18, 2020) – Sedona Public Library has come a long way from its starting point in 1958.  What has never changed is the Library's role as the heart of the community, a place where individuals of all ages can discover new authors, encounter new ideas, and, for so many people, make new friends.
As I leave my position as director after 11 years, I'm proud of the many accomplishments that we've made as a team, always a collaborative effort.  I felt the same way when I left after my first tenure as director from 1979 to 1985.  
The number of people who have been involved with the Library's establishment and growth is staggering.  Thousands of donors, hundreds and hundreds of volunteers, and numerous dedicated board members and staff have worked together for over 60 years to build two different buildings, to run the day-to-day operations, and to administer this nonprofit library.
I'd like to acknowledge those librarians who played a significant role in the history of the Library, starting with Ray Maloney.  She was one of the prime movers in the effort to establish a library in Sedona.
Pearl Huntting was librarian from 1962 to 1970, during the effort to raise funds for the Jordan Road library and its opening and early years.
Cecil Brown, who was librarian during most of the 1970s, returned for a short time to help transition to a new director.  When I came to Sedona in 1979 it was my pleasure to learn the ropes from her.
Joan Duke followed me in 1985 and served in the position for nine years, during the successful fundraising, planning, and construction of the White Bear Road facility.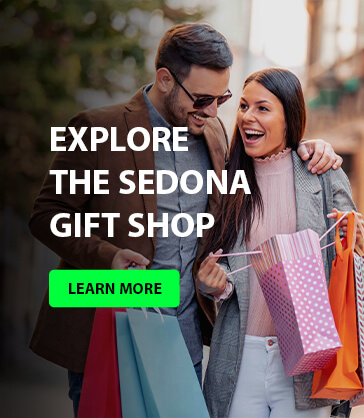 I'm grateful to David Keeber, for his 15 years as library director starting in 1993, leading the team in moving from Jordan Road to White Bear Road and opening the new building with enough square footage to create a true community gathering space.
When I returned as director in 2009, I came back to a city that had doubled in population and a library building five times the size of the previous one.  I felt incredible respect for what the community accomplished in the years that I was away.   I've been proud to continue many of the well-loved traditions.  Last year marked 25 years of the annual Quilt Show, and the show will go on again in 2021.
As the community has grown we've created new programs and services, including the Culture Pass, StoryWalk at Sunset Park, Coffee with a Veteran, up-to-date technology, e-books, streaming movies, and a new bookstore for the Friends of the Sedona Library.
I've been truly fortunate to serve this community as director of the Sedona Public Library and work with a dedicated and talented group of staff and volunteers who have made coming to work a pleasure.  It is with a sense of satisfaction that I leave and a profound sense of gratitude to all who have helped make this library the jewel of Sedona.
I'm pleased to be leaving the Library in good hands.  Incoming director Judy Poe has a wealth of library experience.  As assistant director for almost two years, she knows the Sedona community and the Library well.  With the support of the rest of the well-qualified staff, library board, and volunteers, the Library is certain to thrive and grow in exciting new ways.
I look forward to spending time as a patron of the Library as I retire in Sedona, with more time for leisure reading and time to attend programs.  And I look forward to seeing you in the Library, on the trails and around town!