By Anne Marie Mackler, Development Director
Sedona AZ (July 27, 2018) – Visitors and new residents often comment that Sedona is such a friendly place, and they admire the fact that so many people are active in the community. At Sedona Public Library, we can proudly account for at least 140 residents who generously contribute their time and dedication to our mission and services. In fact, our volunteers gave nearly 17,000 hours of service last year saving the Library $410,000.
In today's column, and as part of commemorating our 60th anniversary, we want to share two volunteer stories: Gerri Perrin who is celebrating 30 years of volunteer service this year, and Andrew Tate, one of our newest and youngest volunteers.
Gerri Perrin began volunteering in1988 and has been a part of the Library for half of its life. She has served on the Board of Trustees, helped raise funds for the construction of the White Bear Road facility, put plastic covers on books and done just about every other volunteer task we have. She currently works two mornings a week to locate items to fill patrons' requests. Gerri says it feels good to volunteer. "I just love it here. It helps me stay healthy."
Andrew, a home-schooled 15-year-old, began volunteering for Sedona Public Library late last year. He thought it would be fun and look good on his college applications. Now, ten months later, he knows he will definitely be a volunteer in his future. "It feels good," Andrew says of his weekly hours shelving books. "It can be so therapeutic and relaxing here."
In my conversations with these two, I enjoyed learning how much they have in common beyond their appreciation for all things Library and volunteering.
Gerri's 27 year-long career was in data management with TRW Space and Technology Group and General Dynamics Electronics Division in California. She was working on computers and data long before these were household terms.
When she began volunteering, the Library was still on Jordan Road and still using a card catalog! It's no surprise that Gerri was part of the team that entered every single book into the new electronic catalog.
"We worked on the project for months," Gerri explained, "and we were fast!"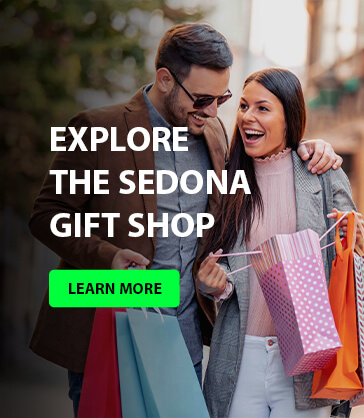 Interestingly enough, Andrew is currently in computer work, too. He teaches JavaScript at our Summer Code Club on Wednesdaymornings. He taught himself how to code watching YouTube videos and attending coding sessions with other teen volunteers at the Library. He is excited to share his knowledge and hopes to help the Code Club create its own video game.
When Andrew learned of the data entry work that Gerri had completed years ago, his jaw dropped. "I've got a long way to go to compare to that type of service."
In addition to what these two volunteers do for Sedona Public Library, they do even more in the community. Gerri also volunteers at the Sedona Medical Center where she was recognized for 3,000 hours of service. She has also volunteered for the Sedona Chamber of Commerce, Humane Society of Sedona, and the Sedona Historical Society.
Andrew works as a life guard at Sedona Community Pool from early spring into late fall, and he has been swimming competitively for 8 years.
These two volunteers accurately represent the tremendous group of active Library volunteers: They are caring individuals dedicated to our mission.
Happy 30th anniversary, Gerri! You are truly a role model for Andrew, and all of our volunteers, young and old alike. Thanks to Andrew and Gerri, and all of our volunteers, for their service.
Sedona Public Library is a 501(c)(3) nonprofit organization. We are grateful for all of our volunteers, and for the support we receive from the City of Sedona, the property tax dollars we receive from Yavapai and Coconino Counties, and the gifts we receive from businesses, foundations, and individuals like you. Please visit www.sedonalibrary.org to learn how you can make a gift today.