By Joel DeTar, Library Board President
Sedona AZ (March 16, 2018) – Sedona Public Library celebrates its 60th anniversary this year, and the Board of Trustees views this occasion as the perfect time to ask big questions, launch big ideas, and bring our 60-year-old library into the future.
Nonprofit organizations, unlike humans, have the luxury of defying the effects of age and gravity. In fact, with the right leadership, organizations—and the facilities that house them—can be revitalized and make themselves new again. Our Board is committed to doing just that.
What can we do better? How can we meet the evolving needs of library users? Can we make our communication more effective by better using available technology? How can we improve our building, our services, and our programs for the future needs of the community?
The Library Board is looking for new leaders who will ask, and answer, these and many more questions. We need a team of assertive and available community members, people who are unafraid of suggesting and implementing change while simultaneously upholding time-honored traditions.
Familiarity with the Library, dedication to the larger Sedona community, and an understanding of the challenges and benefits of advocating for a vital nonprofit organization all make for a tremendous candidate.
Sedona Public Library is not just any nonprofit 501(c)(3)—we are easily the most impactful nonprofit organization to residents of the City because we reach so broadly across the community to all ages and interests.
We do much more than check out books, tell stories to children, file tax returns, or set up chairs for the next program. We meet a variety of needs for, literally, thousands of people who come through our doors. From sharing top-notch employment tools with job seekers, to providing new parents with early literacy resources, to teaching an elderly citizen how to set up email. Our services are as diverse as our collection is deep; our expertise is as reliable as the building trusses are strong.
Results of a recent citizen survey conducted by the City of Sedona indicate that library services received one of the highest scores for quality of community service with only fire services and emergency medical services rated higher.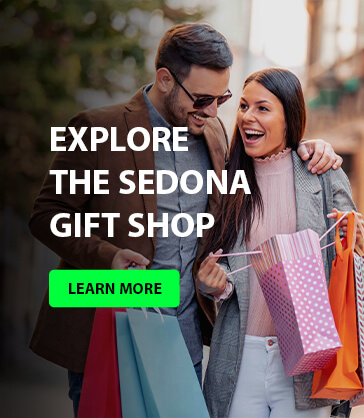 In our own study, citizens also highly praised the Library, and they encouraged better communication, upgraded and modernized space, and confident adaption to the new century. We've listened, we've got our marching orders, and we are moving forward.
That's why we need a diverse board, a team that represents all the different walks of life in the community. If you are someone who personally knows and loves the Library, you are especially encouraged to consider this opportunity.
We'd like to see candidates who are familiar with fundraising, financials, budgets, and policy, as well as setting and implementing strategic plans. A trustee's most important job is as a steward of our assets, reputation, and mission.
Beyond that, a candidate must be willing to work hard, listen carefully, and share honestly. Regular attendance at monthly and committee meetings is expected, and with the right team, the work can be a whole lot of fun.
If you'd like to apply, please pick up an application packet at the reference desk in our White Bear Road facility or at Sedona Public Library in the Village. If you have questions, or would like to learn more, please send your inquiries directly to joel@detarconstruction.com or call Joel at (928) 282-5379.
Thanks for considering this opportunity.
Community support allows us to continue to offer free and innovative services to residents and visitors. Please consider making a donation at www.sedonalibrary.org. We are a standalone nonprofit with financial support from the City of Sedona, Yavapai and Coconino Counties, and most importantly our community!