By Virginia Volkman, Director
Sedona AZ (June 19, 2020) – At Sedona Public Library, we're responding to the challenges of the COVID-19 pandemic by serving the community in innovative ways. We're providing additional online resources and programs, delivering items to patrons through curbside pickup, and establishing safe reopening procedures.
Additionally, we've secured grant funding for these new items:
Wi-Fi hotspots to check out to patrons who don't have Internet service
Ten Chromebook laptops for circulation and in-house use
Germbuster kits that include hand sanitizer, disinfectant wipes, and masks
Recording equipment that includes an iPad, a tripod, and a wireless microphone to create videos to share online
Equipment to improve our Wi-Fi service
250 new paperback books that will be included as part of a "grab and go" summer reading program  
I'd also like to highlight the Library's youth services department, which is finding creative ways to provide traditional services. The 2020 summer reading challenge has begun, and staff are giving out summer reading kits to children and teens. Each kit contains a reading log, reading log stickers, bilingual instructions, an activity or two, and a free book. Summer reading packets are available at the Library from 2 to 5 p.m., Monday through Friday.
For three weeks Youth Services librarian Karen Mack also gave out summer reading kits at the Sedona Community Food Bank. Having a Sedona Library table set up at the busy Wednesday food distributions turned out to be a beautiful way to connect children with new books and the summer reading challenge. It also gave Karen a chance to talk to many adults about the Library.  We will build on this outreach and explore other ways to reach underserved and non-library users.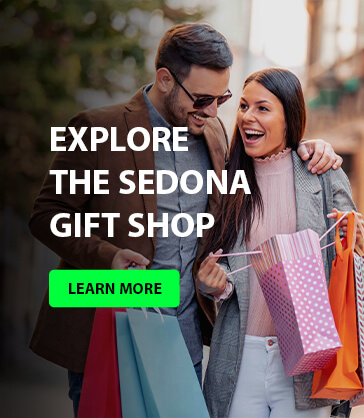 Additionally, a new StoryWalk exhibit went up in May, and many people have expressed thanks to the Library for offering this outdoor reading adventure.
Story time for youth continues online. Check the Library's Facebook page and website often for new stories read by Miss Marcia and Miss Karen.
The Library will gradually continue to expand services in a safe and orderly manner in the coming weeks. We appreciate the community's support as we look for new ways to serve you better.
Sedona Public Library is a nonprofit, 501(c)(3) organization. Please support your library by visiting the Library's website at sedonalibrary.org/donate to make an online donation or mail to Sedona Public Library, 3250 White Bear Road, Sedona AZ 86336.