By Rob Adams, Sedona Mayor  2008 – 2014
(January 20, 2019)
Bullying – a category of aggressive behavior characterized by the following three minimum criteria. (1) hostile intent (2) imbalance of power (3) repetition over a period of time.
Some of you may have read the editorial contained in the Friday, Jan. 18th edition of the Red Rock News entitled "Ex – Mayor tells falsehood to play the victim". In this editorial, Christopher Fox Graham slanders me with accusations that range from lying to malfeasance of office.
I want to thank all of you that have emailed, texted and called with your expressions of outrage over this editorial and your own stories of hostile treatment by Fox Graham. Some of you have said that I must have grown a "thick skin" during my seven years as Mayor. The truth is, attacks hurt, some more than others. You have to consider the source. Regardless, it hurts to be called a liar and have your public service be publicly marginalized.
I have spent the last 24 years on multiple boards, commissions, and groups in the Verde Valley. I am proud of the accomplishments that I have been a part of.  I contributed my time not for the recognition, but because it fulfilled a part of my soul. Those that know me will tell you that I am honest to a fault. No matter how Fox Graham twists the past, I stand on my integrity. I am not going to bother addressing all of Fox Graham's misrepresentations of my public service. The public will be my judge.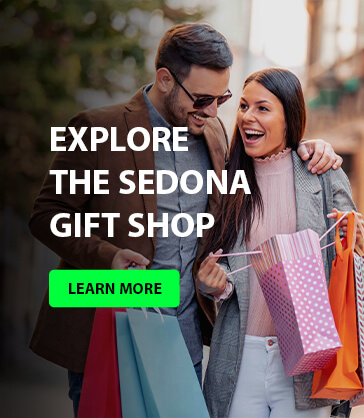 So, what set the Red Rock News off on this rant? Fox Graham claims that I falsely stated at a meeting where I was addressing the attendees that "I wrote a couple of pieces for the Red Rock News, and they refused to print 'em."  It is true that I said that. It is also true that I sent an article to the Red Rock News entitled "Prognosis: Imminent Heart Attack." This article talked about the traffic congestion that would be created by the proposed El Rojo Grande Ranch development. I requested that this article be printed as a guest perspective, since it contained more than 350 words. I have done a tremendous amount of research on the El Rojo Grande proposal. As a former Mayor, I also dealt with traffic problems in Sedona. Fox Graham curtly responded that the Red Rock News would not print the article. No explanation, no offer to print as a letter. I have his response in my email file.
I also wrote a press release as a Board member of Keep Sedona Beautiful that announced a public meeting on the El Rojo Grande development proposal. The president of KSB submitted the press release. The Red Rock News refused to print the release, stating that it was a "political ad," and that KSB would have to pay to have it printed. This was clearly not a political ad, but we did not debate that issue. We posted the release with Sedona.biz and on social media. We had a tremendous turnout. The Red Rock News did not bother to provide any news coverage for the event. True, the Red Rock News has been a vocal opponent of the El Rojo Grande development, so why would they take a negative approach to an organization that is actively trying to garner public opposition? I made my comments about the refusal of the Red Rock News to post the materials that I had written after KSB meeting had taken place.
Fox Graham has a long history of using his bully pulpit to espouse his own views on topics of local, regional and national interest. He seems to consider himself an authority and expert on a wide range of topics. He has the power to use the local newspaper to criticize anyone or anything of his choosing. He also has the power to reject any efforts to rebut his criticisms. He has done that to me and many other people in this community numerous times. I recall him saying to me "I will have the last word. It is my job to oversee those in this community that are decision makers." I wonder who oversees Christopher Fox Graham to make sure he is being fair in providing the public with honest and accurate media coverage. Fortunately, the internet provides us all the opportunity to get news and share information. Thank goodness that Fox Graham does not have the final say.