By Jeanie Carroll, Sedona Resident
(April 23, 2019)
After typing this I realize it's long. But I've kept silent for 27 years. It doesn't matter what term Steve Segner coins for the good-intentioned "shaking up" of the issues that we can rely on Donna Varney for in the current political issues of Sedona. You go, girl!
As much as I was a proponent of Vacation Rentals while in Real Estate 25 years ago in Sedona, as the teacher I became after that, I see the devastation to the student population in our schools and the need for LONG-term AFFORDABLE housing for families, teachers and other workers. This may seem a separate issue, but my point is WE ARE ALREADY on the world map.
Sedona, as a travel destination could literally STOP all the advertising it does for day trips from Phoenix and all the ads I saw on TV while visiting Chicago and New York City recently. People all over the world know about us now so we could absolutely STOP all advertising and our tourism would not slow.
That said, all of the businesses who belong to the Chamber pay a significant amount to be showcased in our local literature that is disseminated to people thinking to come here or who are already here. I belonged to the Chamber for 20 of the 27 years I've lived here. We should use the advertising dollars projected for the next 5 years on infrastructure so that tourists AND locals can navigate the roads in this town and so that FAMILIES can afford to live here.
I would venture to say that at least 50% of our workforce in Sedona has school-aged children.  Those tax dollars are serving other communities around Sedona.
We love our tourists. But we also need to love our locals. Advertising in the near future is no longer necessary. We have built it; they will come. And come. And come. Let's ask the City to contribute the bed tax to making safe alternate car routes and paths that our pedestrian tourists and our locals will use.
My contraversial suggestion is to reopen and improve Schnebly Hill Road and even more contraversially to build a road like at Hoover Dam. OVER Red Rock Crossing- NOT through it. At Hoover Dam it is an architectural marvel and SO practical. And NOT a scenic overlook.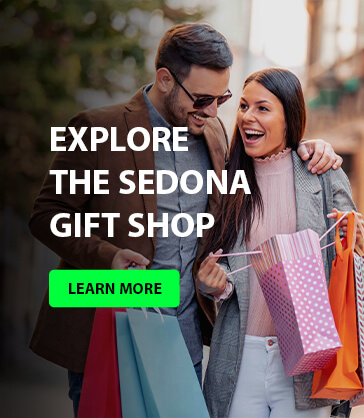 Will it alter the landscape? Yes. But, the NIMBY's will be SO happy in the long run since traffic will BYPASS their homes, not drive through their neighborhoods.
Another mini solution for West Sedona traffic is to take it up Airport Rd and down the other side AROUND/BEHIND West Sedona neighborhoods coming out at Upper Red Rock Loop Rd (and/or Lower RR Loop). We do NOT need to alter the views as much as people think.
Living and working and playing and LOVING Sedona for 27 years makes me lean towards these solutions. We do not need to uproot neighbors in West Sedona and put roads through their homes. We put roads along the LONG way because we can afford it and our tourist dollars will help pay for it.
I raised my daughters here, had a glorious teaching and singing and Wedding biz career here and no matter where I go in the world, I will always consider Sedona my home. I hope to see real improvements to our quality of life beyond the beauty that surrounds us every day.
People need to LIVE here. WE live here. 
Love,
Jeanie Carroll
Music Educator K-8, Real Estate Broker, Vocalist, Actress, Disc Jockey, Wedding Officiant, Photographer, Wedding Planner and Coordinator, ESL teacher.
Single Mother of Two and Sedona Dynamite Diva.
Needed all these careers to survive in Sedona these last 27 years!