By M. Lloyd
(July 24, 2014)
I am writing this as I feel that all the Verde Village residents should be aware of the inexcusable and reprehensible actions by a couple of directors/members of the Verde Village Property Owners' Association with regard to homeowners installing solar panels.
We have just had solar panels installed on our roof and all the County and building permits were paid for by the solar company and the plans were approved by the County Building Inspector. 
We received a letter from the Verde Property Owners' Association Architectural Control Committee on June 5th asking for a $75 fee to obtain an approval permit.  We called twice on June 6th and on June 9th to no avail.  I subsequently left a message stating that we would be out of town for a few days and requesting someone to call us on June 20th to discuss the letter and fee as we had questions.  We never received a call. 
We wanted to question the $75 approval permit fee as under Arizona Senate Bill 1254 33-1816 – "…an association shall not prohibit the installation or use of a solar energy device as defined in Section 44-1761".  Therefore, how can the Association charge a fee for an approval permit since they do not have the legal right to disapprove the installation of solar panels?
We then received a letter dated June 23rd stating we have not complied with their request and not responded to them and that we now have to pay a minimum fee of $150 and then they indicated "note in 15 days the fee will be $225". In their letter it states: "I would like to bring to your attention to the fact that the longer you take to comply, the higher the fee will be.  The fee increases in increments determined by how long it takes you to comply".   It is incredulous that they can act this way after a homeowner has repeatedly tried to contact them (4 times in fact).  [Editor's Note: The contact information on the Property Owners' Association website was incorrect.] The Property Owners' Association is a non-profit organization, but yet they are profiting on permit fees on which they should not be charging for in the first place.  In fact, we have spoken to several people who are on the Board of other homeowners associations and they do not charge fees for permits and do not understand how this Association can behave in this manner and requesting fees and high ones at that!    The VVPOA Architectural Control Committee are imposing fees to install solar panels, regardless of Arizona law, and as they are not mentioned in the bylaws/CC&Rs, one can assume that there was no vote on this and therefore legally they are not permitted to charge these fees.  How many other fees are the VVPOA erroneously charging residents for?
After receiving their June 23 letter, I called the Architectural Control Committee and left a message stating that we had received their letter and we would not be paying a fee especially as we did contact them in a prompt manner and they are erroneously claiming that we have not responded and now charging an additional $75 and that they are in violation of Arizona law. 
A member/director then called me immediately and I reiterated the above comments and we had a heated exchange with him ending with: "you will be paying the fees as otherwise we will put a lien on your home".  The first threat!  Does this imply that the Association is quite willing to use homeowners' monies to take them to Court for fees they should not be charging in the first place and who refuse to divulge what the fee is actually for?
As is normal business practice, a reminder letter is issued, and additionally if a business is demanding money, they would send a letter via certified mail to ensure that it has been received.  It is evident that the Association does not have any ethics or business acumen because they immediately sent out a threatening letter demanding more fees instead of sending out a follow-up letter.  How do they know that the homeowner (a) could be on vacation, (b) be ill or in hospital, or (c) not have received the letter.  It is obvious from these directors/members' bullying tactics that it is all about money and misplaced power. 
I then emailed the Association noting the Arizona Senate Bill and pointing out my issues and asked what is the $75 actually going to as if by law we do not require permission from them for a solar panel, then how they can demand a fee for an approval permit?  I have asked them several times to explain to me what the fee is for and where it is going and, to this day, I have not had any response from the Association on this particular issue.
I then received a call from a lady from the Association stating that she heard all my messages – which implies she heard the message left asking to call us on June 20th – and "now I have to listen to her".  I told her that I have sent the Association an email and all the details are in there and I don't want to discuss anything further on the phone until my questions are answered in that email.  She told me in a threatening tone "if I don't get the approval permit that they will come and remove the panels".  This conversation also ended up as a heated argument and it is diabolical that this is the second threat I received from a director/member.  From her comment, it is apparent that this person does not realize that if she did in fact remove the panels, this would constitute trespassing and theft.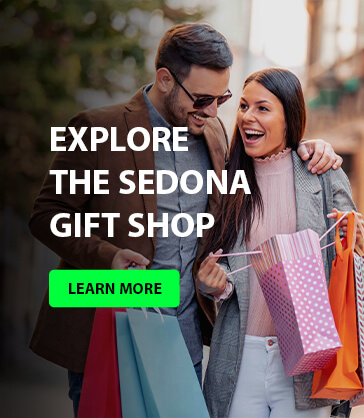 This director/member told me that when I moved into the Verde Villages that I was aware of all their rules and regulations and have to abide by them and "do what they say".  There are several new State laws implemented in the past 16 years and it is obvious that the Association have not done their due diligence and updated theirs.   In fact, we have never received a copy of their CC&Rs and have sent the Association four emails asking them to send them to me and, at present, I have still not received them.   This is not in compliance with their Item 2(A) under "Article 2 – Purpose & Objectives" in their bylaws, and they have certainly not acted in accordance with Item 1: "the purpose of the VVPOA  is to promote harmony among all residents".  (I would not be aware of this if it was not for a fellow resident emailing me the bylaws (dated 2009) and their CC&Rs for the unit I reside (dated 1971).  It is evident that the people running this VVPOA are not interested in keeping current with the times and Arizona law and making any pertinent changes when needed. There is no mention of solar panels in any documents. 
I feel that these directors/members do not have a lot of knowledge about how to run a business, due to their improper conduct, let alone how to run a community, and it is inexcusable for them to use intimidation and bullying tactics.
It is unbelievable that a property owners' association could be so heavy-handed, threatening, and feel that they have this power to control homeowners.   They are a non-profit organization and they have to disclose where these fees and funds are going to and they refuse to answer my requests.
During all of this, our solar company has been fantastic and, as we are leasing the panels, my concern was for them as the Association's actions could affect the solar company.    The solar company did not want me to continue to be subjected to the Association's offensive behavior and said they would be happy to pay the $75 even though we were reluctant for them to do so, or for us to do so, as we felt that the Association has no justification for asking for this fee. 
I then wrote to the Association and told them that they would be receiving a check from the solar company for $75.  I received a response demanding that I come in on July 3rd with the check and they would give me the approval permit.  They were informed 3 times that the check is coming directly from the solar company and continued to ignore this and demand it on July 3.  (We received the building permit today – but 3 weeks later, still  no CC&Rs or an explanation of where this very high fee is being allocated or acknowledgement of the Senate Bill).
I have had no other contact with other directors/members of this Association so I am not in a position to comment on the way they conduct themselves, but the ones I have been in contact with are doing the Association no favors at all and these representatives are acting unprofessionally and behaving in an abusive manner.  I will not tolerate and be subjected to this kind of treatment and the other directors and members of the Property Owners Associations' Board should not condone it either and should promptly remove them from their positions.
I understand why Property Owners Associations are formed and even though I do not agree with some of their rules and regulations, some of them are needed to not only keep up the appearance of common areas (though I do not believe this Association does that), ensure that homeowners take pride in their home and its appearance so as to maintain or improve property levels.  However, due to the interaction I have had with the Association, it is obvious that a couple of the directors/members of the Verde Village Property Owners' Association do not want to work with the residents and help us try and improve not only our community but our environment, but instead they want to be bullies and make it us against them.  They seem to be more interested in their egos and money.  It is time for us to stop them dictating to us and pushing us around.
###
(August 1, 2014) – The following documents have been submitted by M. Lloyd and are referenced in the comments following this article: