November 5, 2012
The following is a letter I needed to write to friends after an unsettling conversation. It is timely – in that it refers to Tuesdays elections. I hope some find it helpful if they are faced with the sorts of difficulties it addresses – questions and discomfort that come up when we find ourselves disagreeing with friends. Those times when we feel required to choose between people and ideas – between friends and our political heroes.
First – let's be sure that you know that from where I stand, our friendship is a real thing – much more than just a word. And I believe our friendship is safe even though I hold a different perspective on the broad subject, (there's a tasteless pun for you), of women's rights – women's issues – and the political candidates – one of whom we will elect as our next president. At certain times and this week is one of them – at times like this it's easy to find ourselves divided. Right now we are in need of clarity, for insight – we need to to know which way is best – which way will lead us to the light which at present we cannot see at the end of the tunnel. Strangely, our respect and desire for truth finds us feeling as though surrounded by anything but clarity and unsure who we should trust. So let me do what I can to help – I'll shed a little light and offer a bit of clarity.
With this letter I am confirming what I said at our last gathering – I really do see different answers and hold a different perspective than the rest of you to the important questions that face us as a nation. Specifically , as you represent the perspective and concerns of American women. I will vote for the Republican presidential candidate.Having said this you may now feel that you are justified if not obligated not to trust me or to not include me in your company. And, you may also wonder if it was necessary for me to drag us right to edge of this cliff and invite you to push me off! But it's true, even if not a truth we are comfortable admitting – it is true that our feelings on these issues run very deep – sometimes so deep that we feel and act as if they – our feelings – are beyond our control. At these times we may not have feelings – our feelings "have" us! We may feel that we must be true to the way we "feel" and act in accordance with deeply held convictions. As a result of political thoughts revealed – friendship is often broken. Though to be fair, for the same reason – friendships also begin.
So, depending, on the strength and direction of your convictions – your political thoughts and opinions – on this thin thread – our future as friends now hangs. Wow! I'd ask that you please forgive the dramatics. But the truth is, I enjoyed reaching down this monsters throat and dragging it's ugly heart back up so that we can all take a good, long, clarifying look!
Then again…our situation might not be as dire as I've made it seem. Let me offer an alternative tailor made for you and applicable to myself or anyone else who will use it. As members of Al-Anon you came to believe that a Power greater than yourselves could restore you. One of the names for this Power is Truth. Another name is Love. There is a Power greater than ourselves that can, as we surrender to it – that will, if we give it our allegiance – lead us beyond differences of opinion. This Power will strengthen, even restore friendships even as it is working in me – making of me, a better friend. By our choice to surrender, we do not place this power above us – we simply recognize that it has always been higher than all of us.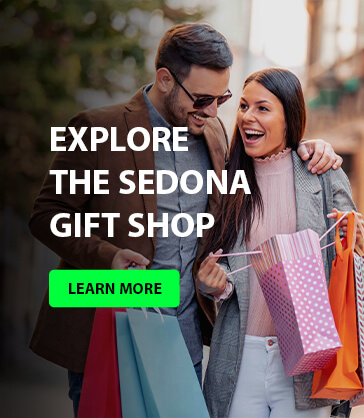 Having surrendered our friendship to this higher Power, we will not all suddenly believe the same thing. Instead, I think we may begin to see ways to hold different opinions without compromising our integrity or threatening friendships. Actually I think that the view from this higher road will show us options that steer our seeming different opinions on a steadily converging path. So – with this act of surrender I confidently say to you that I am your friend and that the words I am writing to you are true. And – you are, of course, free to join me or not!
Women's issues were the flash point that sparked our discomfort. So let me remind you that I believe that women's issues in America are very important to American women. But I also believe that women's issues in other nations are, not just as important – by comparison, they are more important because lives are at risk. Often, literally, immediately. It could be argued that if American women put their considerable influence and resources to work for their sisters oversees, the divine reward – the karmic rebound would be such that problems at home would be difficult to find rather than difficult to solve. Overstatement – possibly. But given the way problem solvers feel about themselves – the radiance of a warrior home from heroic effort in service of a noble cause -this is a difficult person to deny and a very attractive work application candidate.
In addition to women's issues there are many other concerns – and for the people they effect – men and women – old and young… any threat to life or obstacle to legitimate achievements is vital to that person and worthy of my concern. May they too be blessed to be given the chance to help someone else and for some time short of long, loose themselves in loving service.
Follow the link to get a look at a really inspiring person – a woman who has championed issues of concern to women in very different, difficult areas of the world.