By Jean Jenks, Sedona Resident
(December 9, 2017)
The City Council will review and consider the draft Wireless Communications Master Plan and the amendments pertaining to the wireless facilities zoning ordinance Wednesday, December 13, 2017, at 3:00 p.m. The City alleges the purpose of its Wireless Master Plan is to "protect the unique natural beauty and small-town character of Sedona…promote the health, safety and general welfare of the public…minimize the impacts of wireless communications facilities …," etc.
According to last November 15th's Red Rock News,  currently there are 22 towers in or near the boundaries of the city. CityScape, the city's consultant, states that it has found an additional 17 to 25 towers of varying sizes will be needed within the city limits (16 inside City currently). They claim Sedona's population is increasing; however, it decreased after the housing bubble burst and is 1,000 less today than the 11,436 population of 2009. The data base of "FCC Registered Antenna Towers in Sedona, AZ" contains 44. "Note: Not all towers much be registered." See www.city-data.com/towers/cell-Sedona-Arizona.html
A great number of the FCC registered towers in Sedona are not recognized by CityScape. And twice as many wireless infrastructure sites are required due to CityScape's decision that Sedona is Urban Density when Sedona is Rural Density (9/14/2017 City Council Meeting, Agenda Item 3.a., Page 10,  www.sedonaaz.gov/Home/ShowDocument?id=29854 ). These two adversities will have far greater negative impacts on Health, Safety, and Welfare; property values; and Sedona's spectacular natural beauty than necessary.
A ten year Brazilian study found a direct link to 4,924 cancer deaths from cellular antennas radiation in Belo Horizonte, Brazil's third largest city. 80 percent of the victims lived within 500 meters away. Studies in Australia, Germany and Israel likewise found living within a certain proximity of a cell tower increased the risk of cancer.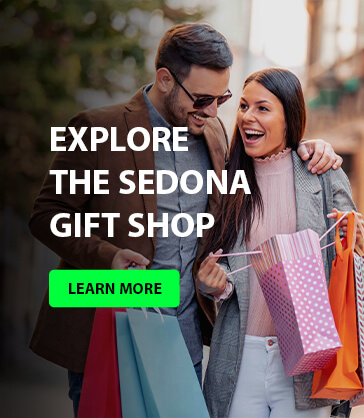 1,000 respondents completed the National Institute for Science, Law and Public Policy's June 2014 Survey "Neighborhood Cell Towers & Antennas–Do They Impact a Property's Desirability?" 94% of respondents reported that cell towers and antennas in a neighborhood or on a building would impact interest in a property and the price they would be willing to pay for it. What's more, 79% said under no circumstances would they ever purchase or rent a property within a few blocks of a cell tower or antennas. Dr. Sandy Bond of the Appraisal Institute–it has 91 chapters throughout the world–states her study of the distance to cell phone towers on house prices found reductions from 2% to 20% with the percentage moving toward the high range the closer to the property.
"We would not have gone through the cost for the process to develop a master plan in light of House Bill 2365…Even if it's just one macro tower (to city property] that we have a greater influence on where it goes and what it looks like, at this point that's better than nothing." Red Rock News, August 9, 2017. Folks, HB 2365, signed by Governor Ducey on 3/31/2017, allows wireless carriers such as Verizon, AT&T, Sprint, and T-Mobile to use city and town rights-of-ways. It's been over eight months now, and the city has not changed course or shifted to a safer, less discriminatory strategy. One possible approach to consider might be similar to Yavapai County's. 
The County of Yavapai has an ordinance for its unincorporated areas that does not pre-select and force their array of sites upon property owners. Yavapai County's Planning and Zoning Ordinance 605 (WIRELESS COMMUNICATIONS FACILITIES) contains provisions that govern the issuance of permits for towers or antennas beginning on Page 192 (a. through m.). Provision m. states: "Prior to applying for a new facility, the applicant shall meet with community groups and interested individuals who reside or own property within one thousand feet (1,000′) of the proposed site to explain the proposed project. The purpose of these meetings is to inform and educate the community on wireless communications, and restrictions placed on Yavapai County…as well as to solicit suggestions from these groups about the applicant's proposal and impact mitigation measures…Applicant shall make a concerted effort to incorporate the community suggestions for impact mitigation generated by the meetings…," etc. For Ordinance 605 en toto and/or provisions a. through m. that govern the issuance of permits for towers and antennas, see Pages 189 through Page 200 of arizonasign.org. www.arizonasign.org/pdf/Ordinances/YavapaiPlanningZoningOrdinance.pdf
Anti CellTower Lawyers.com (516/746-1600) proclaims "We Handle Cell Tower Cases Nationwide." Their attorneys indicate they represent property owners [others as well], and state that you have the right to fight against sustaining adverse consequences in the event a cell tower were to be installed in close proximity to your home, or in your community; the right to fight against sustaining a loss to the value of your property from a cell tower installed in close proximity; the right to protect yourself, your family friends and neighbors against the potential adverse health impacts associated with the continued exposure to RF emissions from cell towers; etc.