By John Roberts, Sedona Resident
(June 5, 2018)
An article (Chamber has set sights on mitigating traffic ) penned by Lonnie Lillie, the chairman of the chamber's Commerce & Tourism Board of Directors, is found on page 3 of the June 1 edition of the Red Rock News. It contains two interesting statements. First, their support of the Sedona in Motion traffic construction plan to alleviate our roadway system congestion. Second, and not so apparent, is the presence of the word sustain(ability) five ( 5 ) times in his article.
Mitigation is difficult to believe when Sedona in Motion does not focus on the real problem. The fact is that too many tourists visit Sedona in their cars, trucks and SUVs which contributes in large part to the congestion. The city plan is no more than a useless bandage. Tourism with too many vehicles is the root cause for the excessive traffic.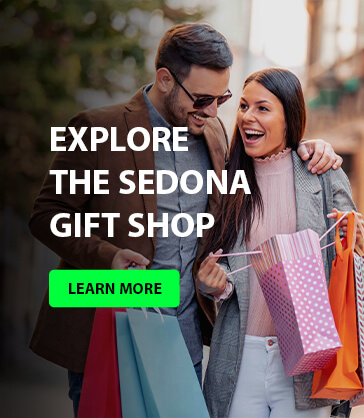 Also, that word sustain or sustainability implies that the chamber aims to keep increasing the number of tourists visiting our community. This highlights the obvious that the chamber has a self serving interest in protecting tourism which is natural because that's their mission. It is important to also consider that if ( just only if ) the Sedona in Motion plan is effective in reducing traffic congestion then that reputation about easy travel will get around and tourists will prefer to visit Sedona because of it. Then what good will the plan have been when tourism will inundate our community with more cars and a worse congestion than now exists. Let's not give this City plan a solitary chance. It is one of those unintended consequences lurking to harm us.
So, forget mitigation or any amount of traffic reduction by the City's transportation plan which they think is a cure for the problem we have. It's not even a possibility. The odds actually favor the reverse will happen.
Mr Lillie omitted any mention of the contribution that one day and short term tourists make in causing traffic congestion. This invasion is made worse by those Sedonans who, with greed obliterating their consideration for the rest of us, rent out a room or even all their spare rooms to the short term tourist. This segment of tourism is a serious competitor of many Chamber members. I am curious why Lillie ignores them.
Also ignored is the intrusion made by the Arizona State Legislature along with hints from the AG that prevents City Council from enacting regulations to contain, either directly or indirectly, the expansion of short term rentals. This obstacle must be removed if we are to solve traffic congestion.
The overall solution, extending beyond just these short term tourists, will require longtime residents here enjoying the ambience and those who have a livelihood at stake, such as Chamber members, must find a way to compromise and agree on policies which make the traffic loads bearable to all f us. THAT WILL NOT BE EASY. It also means reducing the tourist floods we are subject to.
The first step must be to cancel the $30 million Sedona in Motion construction plan, This is not in the DNA of the current City Council. They will refuse to act. So, 
August 28
 becomes a very important day because it is when we can vote in a new Council for the only possibility of a pathway to stop the congestion.What's on the present Council table has no chance for success.
Come on Sedona voters get your heads out of the sand, so you can see reality in the traffic problem. Squabbling like I hear and read is no answer. Intelligent compromise under the guidance of a better and supportive City Council can get us there.  you will achieve this with smart votes this August