By Sherry Twamley, Verde Village Resident
(April 4, 2018)
Clearly the City of Sedona is walking a tightrope between its traditional mission of representing business interests and by disregarding citizens' best interests. To manage this balancing act, the city should focus on a triple bottom line: stewarding the effort to improve the area's quality of life, diversify and maintain the city's vibrant economy, and help the city's less privileged residents working in services benefit from the city's newfound prosperity. 
The City of Sedona did such a great job of promoting Sedona to tourists that now millions flock to the city. It is time for Sedona's city leaders to chart a course to relevance with a pragmatic, sensible budget and balance the city's business interests with residents' interests. What this city desperately needs is additional housing that's affordable to a greater range of family incomes and a transportation system that effectively and efficiently gets people where they need to go. 
Tackling congestion is a key priority, whether it's hammering out details for a multi-modal transportation hub to offer park and ride options, to expand public transportation and shuttle services, or to build support for regional and state transportation bills that could fund new connector roads. The fact is, staggering growth in tourism has disrupted city residents' and businesses' transportation sector so thoroughly they are outraged.
Another critical issue is the Sedona Chamber of Commerce has become a weak sister that has become too dependent on city subsidies and is draining revenues from city government. So much so, that City subsidies to the Chamber of Commerce have been growing at an alarming and unsustainable rate — government subsidies have nearly doubled in two years. For example in fiscal year 2018, the City of Sedona signed a contract to subsidize the Chamber of Commerce in the amount of $2,386,700, which is 190 percent higher than its $1,258,500 subsidy to the Chamber in 2015, which equates to $121.00 for every city resident (Census 2016 population estimate of 10,397). 
City of Sedona's Subsidies Paid to the Chamber of Commerce Since 2013 Are Growing Rapidly: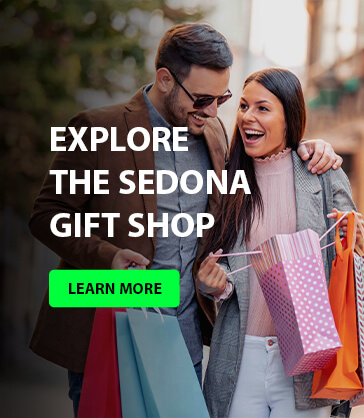 Year Amount
2013 $ 727,500.00 
2014 $ 534,000.00 
2015 $ 1,258,500.00 
2016 $ 1,641,609.00 
2017 $ 1,959,734.00 
2018 $ 2,502,865.00 
TOTAL: $ 8,624,208.00 
The truth is, if the Chamber was a company, it would be forced to be self supporting and be more efficient with its spending. It would be ludicrous to think the Sedona Chamber's costs would double over a two-year period if it was a for-profit company.
Prosperity is fleeting. The local economy is in a boom now and it's hard to realize that it isn't always going to be that way. Sedona needs to be careful not to overspend and over commit in these good times to avoid raising taxes, and to save money for downturns in the economy, because greater taxes harm businesses and residents. 
The money allocated to the Chamber of Commerce should be reallocated to encourage private sector investment and support the relatively low-paid service workers, teachers, police officers and fire workers. The Chamber could help narrow that gap by training more workers to fill more living-wage jobs and create programs to attract companies to establish operations here, not just tourists. By diversifying into programs that attract or incubate local businesses that primarily sell products and services over the Internet, the City could increase sales tax revenue without increasing traffic congestion.