By John Roberts, Sedona Resident
(July 13, 2018)
City staff and council are fully backing this SIM program aimed to relieve the congestion in our roadways. The overall project is to reconstruct some of the roadway system which serves us.  Both the Chamber of Commerce and the Red Rock News favor it. Some residents back it too . But a strong number in town strongly oppose this $30 million 10 year program. That's why I became interested in learning more.
Right now what is missing in the city's program are the plans and specifications from engineering firms. This is what contractors must use to prepare their bids for the costs of doing the work and then to execute work contracts if awarded the job. One engineer has been hired so far and is working on the preliminary job of fact finding and determining how to begin with design work. Their assignment is for the uptown problems. This always takes time and can last for months and even years. That means we won't know the engineer's decision about roadway changes they'll recommend to the city 'till design is finished and plans and specs are available for us to review. But that hasn't deterred city staff and residents from voicing opinions about roadway changes. That is where I became interested in looking into some of these ideas being floated. So, I visited two sites which have been listed as candidates for SIM roadway work. Here is what I found.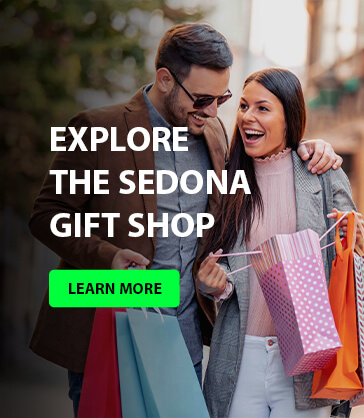 One site is uptown 89A with a remedy plan touted by city hall for attention and action. A part of their plan is to add a new ( 3rd ) southbound lane to help handle canyon sourced traffic flow into uptown Sedona headed for the " Y " roundabout. On that side of 89A there is sidewalk, stores, parking, space to safely exit parking slots, backwards, for entry into southbound traffic and two lanes of southerly headed traffic. However, I could find no spare space anywhere there to build the 3rd ( relief ) lane for traffic. I am amazed at this glaring oversight by the city and even more so because council has authorized spending $3.4 million for this uptown part out of the total estimated SIM cost of $30. What on earth was the council thinking ? Spend tax revenues for a road to be built on fictitious land ? Or maybe just as crazy they intend as a fall back plan to cancel out parking space to use for this new lane. Can you just imagine the merchants reaction, that of their lawyers and all of us if this were to develop. Whatever, reality is that the council and staff have a huge gaping hole in their planning. Not very swift !
The other SIM proposed site I visited was the " Northview " parallel roadway intended to relieve the main road 89A of some of it's traffic load. The plan would divert vehicle traffic from 89A onto this parallel roadway in this subdivision's roadway system. Right now it is a quiet and safe place for families to enjoy, just like when they found it when they bought their homes there. To criticize any of them for complaining about the new traffic loadings as NIMBY is thoughtless because this traffic invasion is nothing but " in your eye " misbehavior by the city SIM planners. Why should these people suffer the disruption just to benefit the tourism business owners with more profits. The noise, added pollution and increased accident danger to children and elderly hardly makes it a fair trade off.
If this will be typical of the city staff and city council planning then Sedona in Motion is a dead duck. The only possible hope, at this moment, is for competent engineering to maybe get things straightened out. Since that's a monumental task with very long odds for success I would much rather we voters first clean out city council membership ( but not councilman John Currinan ). We must stop the goofball council thinking now present. The August ballot includes voting for 5 city council seats and a mayor. That would be a really good restart with such city hall changes. Then hopefully have a chance  that Sedona In Motion can become a success.