By Jewels Maloney, Sedona Resident
(October 3, 2017)
Let's Think Hard about Continuing Development in Sedona. First and foremost, Sedona is sacred land, a sacred site of the planet for millenia. Is it our right to continue to 'tinker' with it – especially through continued man-made development projects? On Weds. Oct 11th at 3 pm there will be a Public Hearing at the Sedona City Council to determine whether to amend the Sedona Community Plan so that high-density apartments and more parking lots can be built just west of the Yavapai College site. Are we, once again, going to allow development interests to 'pave paradise and put up a parking lot'? If we decide that we do Not want to amend the Community Plan, which is item #2 on the agenda, Case #PA17-00008; then we are actually taking a stand for the integrity of this sacred land.
Some people believe it is a humanitarian thing to do to provide lower income apartments for 'workers' in Sedona. In my view, all the businesses hiring 'low income' workers should increase their pay by doubling it, and let go of the idea that building a 45 unit apartment building on this sacred land is, in any way, a good idea.  The Sedona community, I believe, needs to be aware of and remember that we are encroaching on this sacred land with actions and attitudes of the continual. Why can't we leave Sedona alone now? It is beautiful. It is perfect as it is. And it is more than hotels, shops and restaurants. It is a revered place on this planet that needs to be felt, recognized and honored.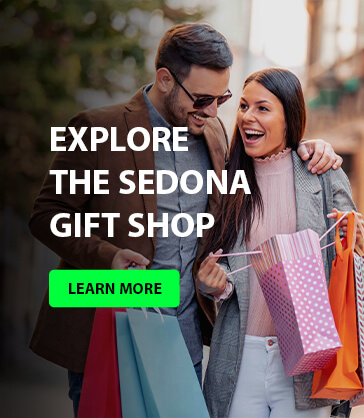 Sedona is a place to be treasured and also honored. It is a place to make prayers. It is a place to honor the ancestors of this land. It is a place to be aware of the energies of the vortexes and ley lines that carry our prayers downwind to bless all beings, All the life of Mother Earth. It is place to be aware of the messages from the ravens and hawks and the animals who we share this land with – the javelinas, deer, rabbits, and coyotes. It is a place that is connected on higher levels to all the sacred sites on this planet. – a place to go higher in our consciousness and our vibration – a place to ask for this to be so, that we may expand our heart and soul in to new vistas of consciousness and awareness. I hope many who honor this land can go to the meeting on Oct. 11th to be a voice for this sacred land.