By Peter Cutler, Sedona Resident
(July 23, 2021)
There are many undisclosed problems with the proliferation of Air B&Bs in Sedona. When we only know half the story, the problems continue to grow. This letter is addressed to the Air B&B guests or potential guests, but it is also meant for all Sedona resident who are not yet aware of the very serious problem that is happening in our community. 
The Hidden Side of Sedona Air B&Bs

Dear Sedona Air B&B Guest,
It can seem lovely and convenient to stay at a beautiful Air B&B in Sedona. But you only have half the information.
What you don't see are the costs to the town and its residents.
Air B&Bs and short-term rentals are tearing apart Sedona's neighborhoods, just like the one you're staying in right now.
Many of the people working in the restaurants and other businesses here are homeless, some living in their cars.
You may have seen the hiring signs in the restaurants and other businesses that are now chronically short-staffed. Please don't complain about the long waits. They are doing the best they can with the staff they still have.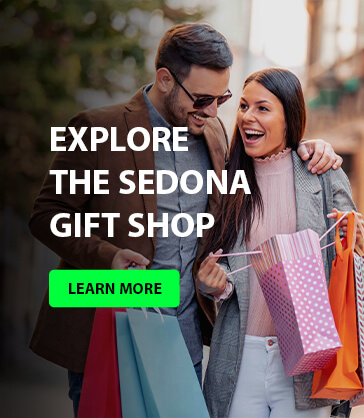 The money you are paying to stay at your Air B&B is more than four times what our local residents paid for their long-term rental, so many of those long-term rentals are now gone. And so are the staff that used to work at the restaurants.
You've seen the wonderful advertisements and promotions inviting you to stay at an Air B&B in Sedona, but you have not seen what it costs the town, its neighborhoods, its residents, and its businesses. That's a very different side of the picture, a side you have not seen before, a side perhaps you don't want to see.
But it is reality. On your vacation, you may prefer the fantasy presented in the brochures and advertisements. They of course leave out the reality of the cost paid every day by Sedona and its residents, the growing homeless population, the people forced to leave the town they love and grew up in, the businesses unable to find employees.
When you make a choice to stay at an Air B&B in Sedona, it's useful to have all the information. And now you have more than you did before. Now you know the hidden side.
There are plenty of hotels, motels, and B&Bs in people's homes available.
For both your and Sedona's benefit, choose wisely. Sedona thanks you.
Peter Cutler
Sedona Resident