By Rob Adams
(July 9, 2015)
I love Sedona. Not just puppy love, but deeply, passionately. She is described in the City Vision Statement as "one of earth's great treasures", not just because of her exceptional beauty, but because she fills the human soul with inspiration and awe on a daily basis. As a citizen of Sedona, I believe that we all have a duty to participate in the stewardship of Sedona's health and vitality.
During the nine years that I served on City Council and as the Mayor, I had the opportunity to be acquainted with Sedona on a much more intimate level than the average citizen. I talked with residents, children and visitors. I considered proposals from developers, the business community, and the Chamber of Commerce. I worked with the Forest Service, Keep Sedona Beautiful and other service organizations. The question that constantly surfaced in my mind was, how do we balance the needs, wants and desires of all of the competing interests in Sedona with the preservation of our natural environment? How do we establish the benchmark for human impacts that may cross the "tipping point", resulting in irreversible degradation of our natural environment and our lifestyles?
In his novel, "Desert Solitaire", author Edward Abbey discusses the issue of accessibility to public lands. When Congress established the Park Service in 1916, the mission of this service was to "administer the parks and provide for the enjoyment of the general public by such means as will leave the parks unimpaired for future generations". Abbey argues that the increasing accessibility to public lands by automobiles, jeeps, bicycles, ATV's and other man made machines is counter-productive and counter-intuitive to the mission of leaving the parks unimpaired for future generations. In addition, man made machines detract from the solitude and peace that many forest uses seek.  He described increased visitation and accessibility to public lands as "Industrial Tourism", and claims that it is a big business driven by profit motives.
From my personal observation during the last decade, the proliferation of man-made machines on public lands has caused significant degradation of trails, flora and fauna. The Forest Service does not have adequate funding to provide oversight and enforcement and they are under constant pressure to provide even more public accessibility. Abbey laments "a constantly increasing population makes resistance to development and efforts for conservation a hopeless battle". So what, if anything, can we do?
In 2013/2014, the City of Sedona formed a citizen task force to study complaints of noise and speeding by man made vehicles that were accessing public lands through neighborhoods. Other issues, such as alcohol consumption while operating off road vehicles, reckless driving and resulting fatalities were included in the dialogue. The Forest Service was invited to the discussion to give their input regarding the impacts of man made vehicles to public lands. After months of deliberation, nothing of significance was accomplished. In my opinion, the lack of action was a direct result of resistance from a majority of the ATV and off road rental companies. They cited "financial hardships" to control speeds or modify noise. Big business? Profit motives? Solutions existed, but no action was taken. Since that time, two more off-road rental locations have opened for business in Sedona.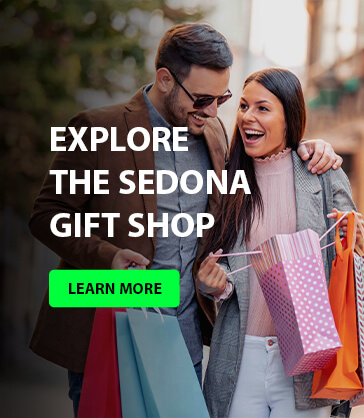 As a city councilor, I preferred voluntary compliance rather than legislation to encourage behavior that is in the interest of the "greater good". The off-road rental companies had the opportunity to demonstrate their desire to be good stewards of our natural environment during the citizen committee discussions. Instead, no meaningful action was taken.
I believe it is time for the city to initiate a dialogue with the Forest Service regarding the impacts of man made machines on public lands. Is there wide spread public concern? What are the rental companies doing to oversee and enforce the misuse of their vehicles on public lands? How much destruction has already occurred and how can we mitigate future destruction? What areas are at highest risk? What kind of partnerships/resources does the Forest Service need to provide increased oversight and enforcement?
So, what do you think, citizens of Sedona?
Rob Adams
Sedona Arizona