By An Arizona Conflicts of Interest Citizens' Association Board
(January 13, 2018)
Government watchdogs are warning the Yavapai County Board of Supervisors that an event chaired by Supervisor Randy Garrison in Verde Village could breach Yavapai County ethics rules designed to keep government honest and impartial.
Political activities of Yavapai County board of Supervisor Randy Garrison may cross the line by promoting the City of Cottonwood for personal gain
All public service is vested with the public's trust, and all County and City employees owe their first duty of loyalty to the public whom they serve. It is of utmost importance, therefore, that County employees do not to permit their personal interests and affiliations to influence the manner in which they discharge their official duties to all of their constituents equally.
Since personal interests and politics have a certain level of influence over the manner in which the public is governed, the political activities of public officials are monitored under government public officials' conflicts of interest laws which were enacted in most states with an attempt to ensure that County and City employees maintain impartiality when dispensing services to their constituents.  This is why a public official should not use his or her Government position or official title or authority associated with his or her public office in a manner that could reasonably be construed to imply that the County or the County Supervisor sanctions, approves or endorses the political activities of another individual, organization or government subdivision, or to influence actions that benefit private interests. 
This is why it is critical to the integrity of civil service that the operation of the Yavapai County government remain wholly separate from conflicts of interest, and other government subdivision's politics, and refrain from favoring one city or town over other cities and towns in their districts.
Some critics say Randy Garrison, Yavapai County Supervisor in District 3 governing Clarkdale, Verde Village, Bridgeport, Sedona, Village of Oak Creek, Verde Santa Fe, Jerome and Perkinsville, is using his official title and influence in engaging in political activities that directly and indirectly benefit a different government subdivision, the City of Cottonwood.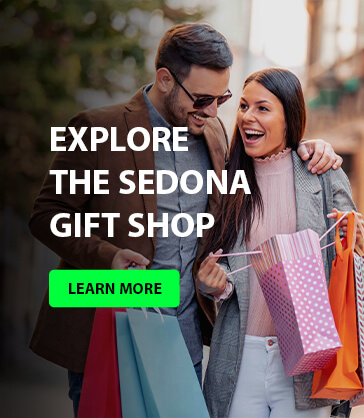 Since his election, Supervisor Garrison's official, personal and political activities have been benefiting the City of Cottonwood, where the County Supervisor resides, owns multiple businesses and retains a close relationship with Cottonwood Mayor, Tim Elinski.
According to a January 10th Cottonwood Journal AZ news article titled, "Verde Village Discusses Annexation", Supervisor Randy Garrison will chair a forum  with Cottonwood Mayor Tim Elinski, and Cottonwood Deputy City Manager and Finance Director, Rudy Rodriguez, to discuss the benefits of the City of Cottonwood annexing Verde Village directly, using his official title and influence to advance the private interests of the City of Cottonwood and advance the city's potential for private gain.   
By using his official authority or influence for the purpose of affecting the result of a future election, the public official is giving the appearance of governmental sanction. with the intent that the his opinion, judgment, exercise of discretion or other action in his official capacity will thereby influence the citizens of the Verde Village to benefit the city of Cottonwood.
Is Garrison violating the use of his public office for private gain by using his official authority to influence actions that benefit the City of Cottonwood and his friend, the Mayor of Cottonwood?    You be the judge.  Whenever the performance of a public official affects a private interest, it gives rise to an appearance of the public official using his authority, official title, or public office for private gain or to give preferential treatment. 
Three Verde Village annexation attempts by Cottonwood already failed, because  a majority of Verde Village citizens is clear in three elections that the city of Cottonwood has nothing they want to be part of.  Residents of Verde Village, Verde Santa Fe and Bridgeport have started discussions regarding incorporation to create a barrier and ward off any future Cottonwood annexation attempts.