By John Roberts, Sedona Resident
(July 29, 2018)
Clearing the fog gets done by first voting NO on Home Rule and then more importantly to select a new city council on August 28. Let's also all heed editor Christopher Fox Graham's advice in the 7/27 Friday Red Rock News to: " Get your facts straight before voting in election.". Here's my take and what I know.
Included within the proposed budget in the Home Rule vote option and also according to city manager, Justin Clifton's, handout is the spending of $10.1 million on the Sedona in Motion ( SIM ) from a total $30million 10 year program. Many effective measures in SIM from our clear headed Department of Public Works engineers do not cost much while the bulk of the spending belongs to roadway reconstructions. Construction is only permissible after plans and specs are available for contractor bidding and subsequent awards made for actual work. Sedona has hired 4 civil engineering consultants to recommend SIM road work and produce plans and specs. However no plans and specs are ready yet and probably won't be for months or even years from now. To budget for this 10.1 million now for this SIM construction work is premature and misleading. It falsely inflates the budget. When this occurs as it has in Home Rule and when considered factual by uninformed voters that becomes misrepresentation if not then an ugly falsehood. That is what our current council, except councilman Currivan, should not have done and they know it .Your NO vote brings SIM into a proper time focus and perspective for us but doesn't stop it.
It is very disturbing to hear and read the frenzied protesting emanating from the chamber and city hall. Without factual basis these claims become unbelievable. They only mislead the voter. To muddle things worse we now have a self appointed civics expert with a total education of one month espousing her version of what's what and what we should do. There's a flock of her supporters, organized by someone, all salivating over her every flowery word. All she does is parrot the party line of proponents of Home Rule. This Pied Piper charade sure looks fishy to me. What is real, by stark contrast, is the Attorney General's investigation of the chamber and city behavior in their contract to fund the chamber using tax oriented money now totaling some $12million. His unflavored decision comes down August 12th.
I find the city council decision to eliminate from the 8/18 ballot a lawfully authorized valid ballot option known as Permanent Base Adjustment ( PBA ) to be prejudiced and intended to skew a fair vote by the public. Not only this but council also stopped all factual city information on PBA from being made available from the city to the public. Councilman Currivan opposed this self serving misbehavior. They even said their reason was to insure a passing vote 8/28 of their favored Home Rule.
The following presents some more information about Permanent Base Adjustment as well as voting consequences.
We all know the August 28 ballot gives voters a choice of a NO or YES vote on Home Rule and to choose 4 council members and the mayor.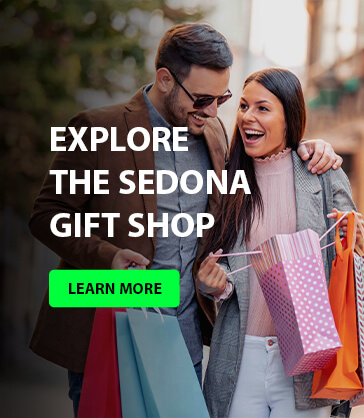 The Permanent Base Adjustment sponsored by Arizona Liberty through a citizens initiative has been reviewed by the Arizona Auditors Generals office and it is in process of being included in the November 6th ballot. We thus can have two votes ( Home Rule in August and PBA in November ) about how we produce an unhindered city budget without the state dictating the process. Same goal for both as is inherent in the term, " home rule "..
Voter passage of PBA caps city spending at $36million for fiscal year 2019-20 which is in line with recent year's actual city annual expenditures. This option permits city spending to increase by using lawfully defined multipliers based on population and cost of living changes. Contrary to crazy opposition claims the $36million will continue to cover services we have always enjoyed.
Voter passage of the city backed Home Rule gives the city authorization to spend $49.5 million in fiscal year 2019-20. That spending is some $10million more than estimated actual year 2017-18 spending. If Home Rule fails to pass then spending caps at $22million and we get rid of wasteful spending like the intended premature $10.1 for SIM and the new city position of Sustainability Supervisor at $149,000 total cost per year. Sustain what ???
Both Home Rule and Permanent Base Adjustment require voter approval this year. Past councils could have put PBA on a ballot but didn't over the past 22 years. That omission created a possible " Armageddon scenario " if Home Rule fails to pass. So voting for PBA this November is really insurance or a backstop for future city spending.
Doing nothing ensures more of the past 4 years. Or worse. How your city is operated and spends your money is in your hands. Your vote counts and elections DO have consequences
I will vote NO on Home Rule and YES on Permanent Base Adjustment and for council candidates who will spend wisely and for good purpose.