By Sedona Fire District Chief Kris Kazian
Sedona AZ (June 13, 2014)
Open Letter to the Community:
What an amazing and challenging two weeks we all experienced during the Slide Fire. At about 3:45 PM on Tuesday, May 20, 2014, the Sedona Fire District experienced a large fire in Oak Creek Canyon. From the minute we received a notice of smoke and then a report of flames in the Canyon, everyone knew this could be the "Big One". Fire crews took immediate action by sizing up appropriate fire attack options, evacuation needs within the Canyon, and the need to facilitate interagency cooperation from our state and federal agencies to get appropriate resources to assist in this fire.
The fire was named by the United States Forest Service (USFS) as they worked in a unified command with SFD personnel during the initial attack stages of the fire. Everyone – local, regional, or national – all agreed, this fire was a significant event and the fact no structures or lives were lost is a testament to the great effort put forth by the agencies who initially responded.
I must emphasize to each and every one of you the incredible actions I witnessed firsthand – from the initial attack efforts to the dedication of the people who were deployed here from across the southwest. I can say, emphatically, that everyone cared about our precious jewel – Oak Creek Canyon – and great attention to detail was paid in all aspects of the operation. At more than 21,000 acres, the Slide Fire is the largest fire in the history of the Coconino National Forest. Much of the area, while being subjected to fire, was burned at low heat intensity which in many ways will be good for the eco-system. We also know there were areas which suffered significant heat and burn to the land. A team called the Burn Area Emergency Response Team will be working to identify the areas of concern post-fire and will be a valuable resource to determine how future storms will affect the region.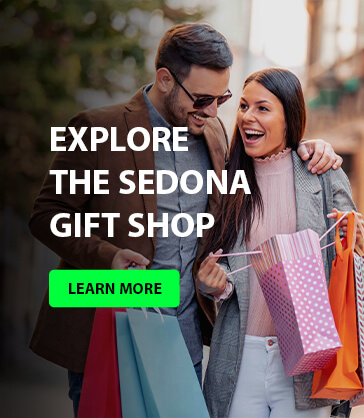 There was an immediate effort launched to begin planning for post-fire effects. I am proud of the cooperation I have seen between Yavapai and Coconino Counties, as well as the City of Sedona, USFS, and other national and state agencies work to be best prepared. While we cannot predict exactly what will happen, all of us believe it is best to be prepared and ready for high probability events. Each agency is taking on a role and we can expect the outcome to be a continuation of the coordinated effort we all witnessed over the past few weeks.
I continue to be amazed at all of the great resources and leadership this area has to offer. While I can only speak for Sedona Fire, we are continually working to make sure you get the best possible emergency services. As a resident of the community, I assure you the men and women of Sedona Fire are constantly working to keep all of us safe.
Please do not forget, we still have opportunities to make our community fire safe – this is inside your home and through FireWise efforts. We have established a fund to which people can donate to help make strides towards improving our wildfire response readiness. During the Slide Fire, many people donated water, Gatorade, and protein bars, and SFD was inundated with food and drinks. We wanted to allow for the outpouring of support to be directed towards the betterment of the Sedona Fire District community and reduction of fuels in hopes of reducing the likelihood of fire spreading the next time a wildfire starts. For information on how to donate, visit the Sedona Fire District website at www.sedonafire.org. We are excited to announce we have received two $5,000 and one $1,000 donations establishing "seed" money of $11,000 to begin, but the more donations we have, the better fuels reduction program we can begin. I am available at any time to talk with you, your service group, or your neighborhood, just give me a call at 928-282-6800 or an email to kkazian@sedonafire.org.
Thank you once again for letting me serve as your Fire Chief and to work towards improving safety in our community.