Sedona AZ (January 29, 2018) – Leslie and Larry Latour are excited to be back for their third "Music in the House" Valentine's Day show, Wednesday, February 14th, singing their songs of "Life and Love" in the intimate space of the Sedona Posse Grounds Hub.
These two talented long-time singer/songwriters have another emotional and heartfelt collection of tunes about love and life's entanglements.  They'll be playing a number of fan favorites, both originals and covers, songs from their 2017 CD "Real Music," and a number of new tunes for their next CD due out in 2018/2019.  The concert begins at 7 pm, doors open at 6:30 pm, and tickets are $10 at the door or online at www.showtix4u.com. As an added treat, they'll be joined by cameo appearances from Music In The House favorites Ryan Biter, Devin Angelet, and Kris Baldwin.
Their 2016 and 2017 Valentine's Day shows at the Hub were a rousing success, and contributed to the  wonderfully successful "Music in the House" performance series throughout the past two years.   This year's shows are again packing the house, and Larry and Leslie are looking to keep the love going. Their music has been described as beautifully done, elegant, and lovingly expressive.  They make the room and audience their own, telling stories and singing funny and poignant original and cover tunes in an intimate style. And don't be surprised if they mix their original tunes with a little Smokey, Joni, Mamas and Papas, Beatles, or even a little Disco.
Kate Hawkes, manager of the Hub exclaimed, "Larry and Leslie live what they sing. Joy, partnership and laughter ring through their music and performance."  Jennifer Cohen, the host of Cable TV's Yavapai Broadcasting Verde Valley Experience gushed, "I love how they harmonize with each other, how they are with each other. There's a sweetness that descends over them when they perform. It's visual, it's audible, it's a wonderful thing!"
Since moving to the Verde Valley in 2015 they have played to enthusiastic audiences at venues such as the Living Room in the Village of Oak Creek, the Fiddler's Dream Coffeehouse in Phoenix, and Studio B in Cottonwood. They also have played a number of regional folk festivals and count Thanks-A-Latte Music Night in Camp Verde as one of their favorite places to commune with their fellow musicians. All of this goes with their east coast shows during their annual pilgrimage to the summer Maine North woods.
About their packed house shows in the Old Town Center for the Arts Studio B, Joe Neri stated, "I felt like I was back in Greenwich Village in the '60's." After a recent show at the Living Room, Shondra Jepperson wrote of them, "Larry and Leslie Latour are extremely talented songwriters with their own unique style and sound. I find them enchanting."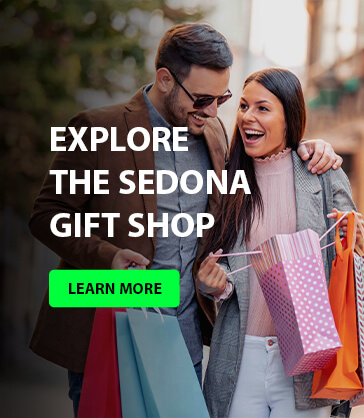 Leslie and Larry both grew up in the New York City area in the '60's and '70's and met in Bangor, Maine. Leslie was raised in a family of musicians and artists with connections to the Seeger family, and Larry was strongly influenced by musicians such as James Taylor, The Beatles, and folk icons Pete Seeger and Woody Guthrie. Recently they participated in a benefit concert for a proposed American Center for Folk Music in Pete Seeger's hometown of Beacon, NY.
They write songs in the traditional '60's spirit, singing about love, friendship, and struggle.
Larry's solo album, Little by Little, is a collection of original works that are a window into his early  musical soul. Since joining together Larry and Leslie have released a folk album Generations: Live At The Loft, a collection of original songs That's Life, their newly released album Real Music, and a new collection of songs coming out in 2018/2019.
The Sedona Hub is the rapidly growing new live performing arts venue offering performance, classes and rehearsal space to those whose passion it is to entertain, teach and hone their skills as live artists. Visual artists' work is featured in the Artspace and special events that include the live performing arts are welcomed.
If You Go …
What:  Leslie and Larry Latour "Life and Love"
Where: The Sedona Hub (525B Posse Grounds Road, next to the Skate Park)
When: Valentine's Day, Wednesday, February 14th, 2018, 7 pm (door open at 6:30pm)
Tickets: $10 at the door or in advance online at www.showtix4u.com.
CD: "Real Music" $10 at the door or $15 in advance online (includes admission) at www.showtix4u.com.