By John Tamiazzo, PhD
(October 12, 2018)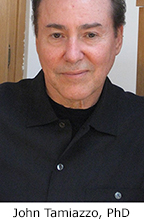 I love reading biographies about famous and successful people. Their passion, creativity, focus, courage, and imagination continually inspire me to discover and uncover life in its fullest expression. L. Frank Baum is one of those inspiring people.
Frank Baum, the author of The Wonderful Wizard of Oz, worked as a journalist for the Chicago Evening Post in the early 1890's and wrote dozens of articles supporting women's right to vote. His mother-in-law was a devout feminist and women's rights leader who marched with Susan B. Anthony and Elizabeth Cady Stanton, founders of the Women's National Liberal Union. The union was dedicated to the separation of church and state and focused on social reform. Baum was an advocate of equal rights for women and marched alongside his wife and mother-in-law in support of social reform.
His talent for writing combined with his vivid imagination led to the publication of 6 children's books, 13 sequels to the Wizard of Oz, 55 novels and 82 short stories. Baum's illustrator, W. W. Denslow, took Baum's descriptions of Dorothy and her entourage and created the wonderful characters that we have come to love. Prior to teaming up with Denslow, Baum worked with artist Maxfield Parrish who illustrated his books.
Groups of children, including his 4 sons, regularly gathered in his office and listened to his imaginative tales of Dorothy and her friends in the magical Land of Oz. His wife encouraged him to write down these enchanting stories and to organize them into a children's book. 
In 1892 Baum joined the Theosophical Society in Chicago and the philosophy deeply influenced his thinking. Theosophy avows that everything from the subatomic to plants, animals, humans, planets, stars and galaxies is alive and evolving. It espouses the essential oneness of all beings, universal brotherhood and sisterhood, and expressing altruism and compassion for all. The ultimate goal of life is to search for and discover truth. All of these became themes in Baum's 14 books about the Land of Oz.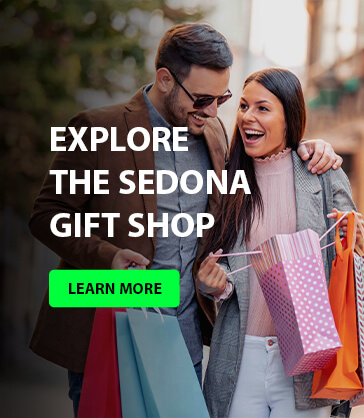 Baum was a consummate observer of life, drew inspiration from his past, his day dreams and night dreams, and put these memories into his stories and books. When Baum saw the design of the futuristic city, the White City, at the Chicago World Expo in 1893, it later became the inspiration for his Emerald City. His heart condition and deep love for his wife was transformed into the Tin Woodman's tale, and his nightmare about being chased by a scarecrow became a Scarecrow searching for a brain.
Baum created 8-year old Dorothy, not the Judy Garland teenager the screen writers came up with for the film, as the compassionate and courageous daughter he always wanted but never had. With an indomitable will, she magically and successfully maneuvers through the unfamiliar and unpredictable Land of Oz, defies both the Wizard of Oz and the Wicked Witch, and finds salvation for herself and her companions.
The Wonderful Wizard of Oz, first published in 1900, won best children's book two years in a row and the 1939 film has been seen by over 2 billion people and is the most viewed film in the history of cinema.
If you want a real treat, read the original book, The Wonderful Wizard of Oz, published in 1900. You will be amazed and delighted by the huge differences in its storyline compared to the 1939 film version.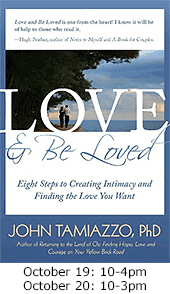 John Tamiazzo, PhD will be offering a 2-day intensive Love and Relationship Workshop in Sedona October 19-20.  Visit his website www.johntamiazzo.com for more information. He is the author of two self-help books, Love & be Loved: 8 Steps to Creating Intimacy and Finding the Love You Want; Returning to the Land of Oz: Finding Hope, Love, and Courage on Your Yellow Brick Road. Visit his website to learn more about his Counseling Services, Consulting, Public Speaking, and his upcoming Fall Workshops and classes in Sedona.