By Craig Swanson
Trustee, Keep Sedona Beautiful
Sedona AZ (November 22, 2019) – Our area faces the prospect of having two separate mega-projects being developed just west of Page Springs Road off of State Route 89A, between Cornville and Sedona. Developing either parcel as proposed will require a rezoning from RCU-2A (Residential; Rural) to PAD (Planned Area Development).
The Spring Creek Ranch proposal envisions 3,100 units/pads. The developer states that this is "proposed as a 282 acre master-planned community which will include approximately 1900 Manufactured Home ("MH") lots, 600 Recreational Vehicle ("RV") pads, 400 Rental Units, and a 200 Unit Assisted Living facility … supplemented by various structures offering community amenities, including retail, storage, fitness, restaurants, etc."  While residents at Spring Creek Ranch will purchase their MH units, the land will be owned by the developer. Residents will rent space at a monthly fee expected to start at about $700.
The developer of the second proposal, Villa Bellaggio, envisions nearly 2,000 units, as well as 6 artificial lakes, shops, restaurants, a winery, and other amenities. In addition, the developer has requested a variance that would allow any structure to be up to 5 stories. Their request states, "It is our understanding that this letter [the request for variance] offsets our having to specify by parcel any building heights because it applies over the entire PAD/project."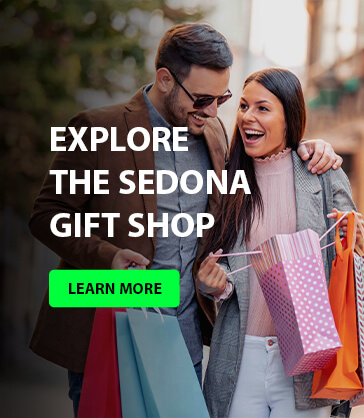 Together, these two projects would add approximately 6,100 housing units/pads. Assuming an average household size of only 2.0, well under the area's average of approximately 2.5, this would add over 12,000 people, roughly the population of either Cottonwood or Sedona. At a recent meeting of the Cornville Community Association, all speakers from the 250+ attendees expressed their opposition to these proposals.
Keep Sedona Beautiful (KSB) believes that these proposals cause grave concern: the negative consequences of increasing the area's population so quickly and dramatically, the ability of the developer to wisely address water usage and sewer processing, and the existence of historic Native American artifacts. KSB is also concerned with the impact of increased human activity on the unique riparian habitat of Spring Creek which flows through both properties, and on the endangered and threatened species that rely on the creek.
We encourage citizens to contact Yavapai County to express their opinion on each of these rezoning requests. The easiest way is to email your comments on each zoning request separately to planning@yavapai.us , clearly referencing the particular project by name. Include your name and address in your email. Without it, your email won't be included in the record. Yavapai County Planning and Zoning has tentatively scheduled a public meeting for Thursday December 19 at 9:00 AM at 10 S 6th Street in Cottonwood to discuss the Spring Creek Ranch rezoning request. KSB encourages citizens to attend this important hearing.