By Tom Carroll
www.SacredSpace.org 
This title could refer to a bad novel – one that plays on plot lines stolen from all those other thrillers you've read. For others there's a ring of something from a different sort of book – or heard from a wise teacher – the idea that the end of all things was known before anything began. Head twister that this is, the idea opens quite simply as we look into the heart of our existence. When you consider that there is no such thing as time – you've been considering that – right? And when you consider that there is really only one consciousness – that's been on your mind today – right? Then, as if those little black notes on a sheet of music somehow all fell to the ground – and it seems we have all lost our place and can't hear any music. In spite of the confusion we feel a need, not just to fit on the page – but to fit in the right place – to be at home. You've been thinking about this haven't you? Maybe not today but you've thought about it. I know you have. You're just like me.
So here's the deal. There is a part of our selves that knows things that another part of us refuses to admit that we know. But we do know. Like Jason Bourne – who walks around getting in and out of trouble because people know him – know things about him that he swears he doesn't know – until he gets in a fight. Then, watch out! Because he does know stuff and he takes you apart with each perfectly executed fighting technique that he claims he doesn't know. Okay already! You win, Jason! You don't know how you put me in traction for six months – frankly it happened so fast, I don't know either! Then the story unfolds and Jason gets these little memory flashes that eventually string it all together. Buried but not really forgotten, the truth comes back – he did know. He's actually Matt Damon, I mean David Webb! Now, think of all those things you thought you didn't know – couldn't remember – then you turn a corner and, wow! You remember where you set down the keys, your siblings birthdays and ages, even the password to that old email account and your username! Okay – let's move it along – but don't forget this!
I'd been reading Ken Wilber's books, One Taste. Among the twenty five plus titles to his credit, in One Taste, Ken mixes in enough just enough light reading to make it possible for people like me to keep turning pages when he plunges back into the serious stuff he is noted for. From light remarks about a social occasion, say, dinner with friends, half a page later readers are neck deep into an analysis of advances and declines, a critique of the world through the lens of current artistic and literary expression. Wilber, once again forwarding ideas and associations others had missed or just never taken time to dig down far enough to see clearly and recognize as relevant, related, parts of a larger whole. This is one of the ways Wilber's mind works – or the way he uses his mind – like an excavator, capable of moving a mountain. At the same time, Wilber is every inch the archaeologist, preserving the fine details and keeping a careful record of not just what was found but where it lay as the mountain was moved to reveal it. It is this reputation for detail and novel associations that require those of us who read along behind the man to be mindful of the words he chooses knowing as we do that he uses language carefully and specifically. Sometimes the novelty of his work has required that new words be fashioned to fit equally new concepts. It was one of those new words, in this case the repeated letter, "I" as in "I-I" that I found myself using before taking time to define it – before assigning it a meaning to suit my own purposes. Recognizing that I had been sloppy and that the result would probably leave readers confused, in a moment of conscience – a mild attack of conscience – I made "I-I" the subject of a footnote and in the process of trying to understand, first for myself – found myself off on a totally unexpected voyage.
My first revelation was that "I-I" was not coined by Wilber. Instead the venerated sage Ramana Maharshi did – or Mr. Maharshi quoted someone else – but no matter, it's the meaning not its first use in this way that matters.
So, "I-I", two capitalized, ninth letter in the alphabet, "I's" – used to signify Big Mind – that larger expression of self beyond the "I" of the individual ego. "I-I" as Ramana, Ken and I, (Mom told me that keeping company with smart people would pay off… someday), The three of us use the term I-I when speaking of that place of vast, open, spaciousness that leaves us laughing in the face of problems or anger that may have consumed us, just a moments before.
See for yourself that you can experience the result of a lifetime of spiritual training on day one of your practice. If true – this is a statement worth a little drama – like a shoot out with Jason AKA David AKA Matt. It calls people to attention! But, before we say more about, "How" we should ask the question, Why? Why could the nectar of thirty years of meditative discipline be sipped on the evening of one's introduction to the spiritual path? Quite simply, because you already know where you are going before you begin! The Journey is completed before you put your boots on!
Whoa now! Whose idea is this, you may be asking? Well how about everybody's favorite whipping boy, (starting with the Romans), the Jewish guy, Jesus. So, Jesus, the Buddha, Jesus' friend Paul. Even that East Indian fellow, Ramana Maharshi. Actually, all of the genuinely realized sages over time – have either said or would have, if asked tell us the same thing
Now – let's skip the part where I explain a bunch of boring stuff about why we are in such a mess – and get right to the part where we learn how to have a healthy head again. Zen masters of national reputation – Jun Po, Denis Kelly Roshi and Gimpo Roshi teach beginning students access to original Deep, Clear Mind in an hour or less. Jun Po, Denis Kelly Roshi offers what he calls his Mondo Process and Gimpo Roshi offered his Big Mind process to participants in Integral Institute gatherings – an off shoot of Ken Wilber's work. Both of these techniques allow anyone to experience vast, open, peaceful awareness – Big Mind or what we are referring to as "I-I." Experience is a very important word at this point. Having experienced for one's self the existence of this state of being and it's ready availability changes one's outlook on the world forever. It might take some time to sink in – but to experience as fact, that fear and anger – these two roots of most all the other negative emotions are soluble in a limitless pool of peaceful awareness – allows a complete shift to our perspective and perception – our experience of life.
The reason they can do this is because… "We know the way!" Not on a map or like a trail we hiked, back when we were kids. We know the way because the secrets of the universe are not about geography. The Universe is all about relationship and Identity. God is all there is and God is love. Deep, Clear Mind is who we are. Deep, Clear Mind is all there is.
So – here's the punch line – you are enlightened right now. Follow the instructions and drop down to where you can taste this for yourself. Having done so – you still must spend the time to train – to develop the strength of concentration so you won't ever forget again. Take the time to stabilize this realization and you can walk through the world and never again be shaken from the experience of Deep, Clear and Peaceful Mind. You can be, "In the world but not of it."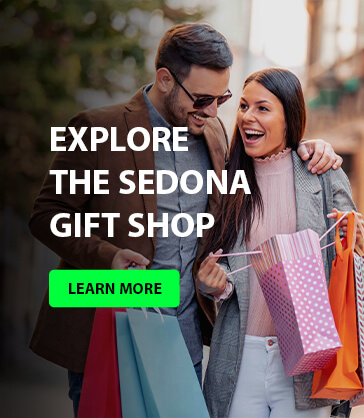 Now that you you've seen what's possible take your seat in meditation – be fiercely dedicated and if you are lucky, it will only take you five years, more or less, to reach the goal!"
"Lucky?" this is a popular line for some – the idea that there is an element of luck involved – that only the lucky ones find their way to stable, enlightened mind. A student hearing this could easily be discouraged. Seeing the mixture of discouragement and desperation in the student's eyes, a teacher might even say, "But the good news is that the more you practice the luckier you get!" This being a line originally coined by golf legend, Ben Hogan, a man known for his relentless adherence to practice. No matter that he was already the world's greatest living golfer. Though a true master of the sport, he continued to practice more than everyone. Often quizzed and even teased about his unwavering discipline, his comeback was, "Winning is a matter of luck – but practice makes you lucky!"
Who does not admire this man and his fierce self discipline? We can all benefit from his example. It's just that I does not apply here! We've seen something that others have not. Enlightenment is not a matter of luck Like Wilber, we've pieced together ideas and made associations others have missed or just never taken time to recognize. We know that Enlightenment is a "right now, some say, always, already," a condition which only needs to be "uncovered."With some time on the excavator and a stroke or two with a dust brush, be it, she or he – you or me – there I-I stands! Enlightenment is the World. The World is I-I. Without I-I there could never have been a world – so I-I must have been here all the time. Among other things, this triangular equation teaches the futility of looking outside of oneself for the enlightened state. Always, Already. That sounds more like it. It does take practice to hold it steadily – to possess in an unwavering manner the actuality of this fact of our being. But where possession of enlightened mind is concerned, there is no luck involved. It's you – always, already.
So, there are two "take always" from our story:
One. We can experience Deep, Clear Mind – enlightenment, the first time we sit down to meditate. Having embraced this fact of what is, we stand in the truth – allowing the winds of imagination to blow as hard as the can. We'll be blown away by their force and cunning more than once while building our strength but remembering that we already possess the object of our obsession – we need only stand up again – standing in the certainty that we can never be other that who we really are – all that is required is the never forget. Practicing with this conviction, growing in strength – one day we will reaching a point where "I-I" is stronger than anything the mind can dream up to distract us.
Two – the second "Take Away," is that luck need not play any part in your experience. Yes, you might be surprised when a big chunk of an imaginary wall falls down and you experience a spectacular insight. But this is not luck. As you dismantle the facade of a lifetime of imagination – there is just no way to predict when insights will present themselves. Remember that the flashy stuff has tripped up a lot of people. If you experience a really spectacular insight – just hold a steady course. Visions and insights that make us feel important come, stay for a while and then go away. The only thing that does not come and go is I-I.
Most people practice mediation with the conventional assumption – thinking that the state of enlightenment is something that must be attained – like a goal – a destination they must struggle uphill for years to reach. Smart Meditation practice means standing in the fact of your Deep, Clear Mind until you are strong enough not to me tipped over by anything your mind dreams up to distract. This becomes easier as we gain more experience of the fact that we are not our feelings and we are not our thoughts. We are vast, open, peaceful awareness.
There may have once been a reason to forget this truth – but for those who read this far that reason is worn out. Time to go Home now! Words that never sounded so welcome.
Remembering what we were saying about Mondo Zen being able to give immediate access to Deep, Clear Mind. Employing Mondo or Big Mind practice is practicing smarter. Starting each meditation session by dropping down into I-I, Big Mind, is working the problem backwards – working smarter. Starting from our destination – where we thought we were going – but found we already had arrived – never left! Now we are working much smarter.
So I'll say it once more – if we are working to stabilize our awareness in a condition of vast, open, Deep, Clear Mind – we are practicing in a very smart way – to have this advantage over others who don't realize who they are could be said to be very lucky. We've all heard it said that it's better to be lucky than smart, right? Well here we have the best of both – we have been lucky enough to learn to practice smart.