Sedona AZ (August 2, 2016) – The Sedona Community Pool, located at 570 Posse Ground Road in Posse Grounds Park, will remain open this fall through November 20, 2016, from 7 a.m. to 2 p.m. Monday through Thursday, and 7 a.m. to 4:30 p.m. Saturday and Sunday. The pool will continue to be closed to the public on Fridays. The new fall schedule, effective Monday, August 8, 2016, will feature Open Swim, Lap Swim, Water Aerobics and Masters Swim.
The schedule for activities is as follows:
New for fall, the pool will open early to offer Lap Swim Monday through Thursday from 7 a.m. to 10 a.m. and Saturday and Sunday from 7 a.m. to 9 a.m.
Masters Swim practices are five days a week on Monday and Wednesday afternoons from 11 a.m. to 12:30 p.m. and Tuesday, Thursday and Saturday mornings from 7 a.m. to 9 a.m.

The cost for Masters Swim is $5 to drop-in or $50 a month for unlimited attendance.

Water Aerobics classes will be held Monday and Wednesday mornings from 9 a.m. to 10 a.m. and Aqua Zumba will be held on Tuesday and Thursday mornings from 9 a.m. to 10 a.m.

The cost is $5 to drop-in, $40 for a ten-class punch pass and $80 for a 20-visit punch pass.

Open Swim will be held from 10 a.m. to 2 p.m., Monday through Thursday and Saturday and Sunday from 9 a.m. to 4:30 p.m.

Prices are $2 for children (16 and under) and seniors (55 and up) and $3 for adults.
"This year, the Parks and Recreation Department is taking over the Masters Swim Program, which is a great opportunity to work out with a group, have a written workout provided for you and receive stroke instruction from an experienced coach. We encourage all levels to participate," said Elizabeth Ginsberg, recreation and aquatics supervisor, city of Sedona Parks and Recreation Department.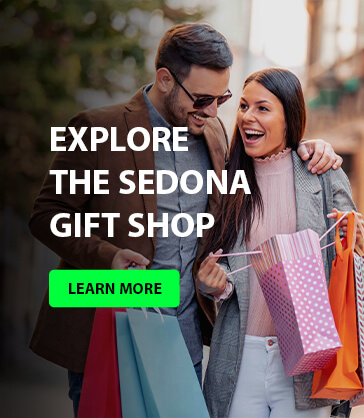 The water is kept at 83 degrees or warmer to be ideal for fall swimming. Private swim lessons can also be arranged for children and adults and cost $15 for a half-hour lesson.
For more information, visit the city of Sedona's Parks and Recreation Department website at www.SedonaAZ.gov/Parks or call their office at 928-282-7098.