Sedona AZ (December 2, 2019) – At their November 21st Board meeting, the KSB Board of Trustees elected a new slate of officers. Bill Pumphrey was elected to another one-year term as President. Bill has served as President for the past year. Carla Williams was elected as Executive Vice President. Carla has led the KSB Litter Lifters Team for the past two years. Abbie Denton was re-elected as Treasurer, a position she has held for many years. Jo Anne VanDerveer was re-elected as Secretary. She coordinates both the Speaker Series and the Awards of Excellence.
Current board members Susan Murrill, Bill Pumphrey, Craig Swanson, Carla Williams and Mike Yarbrough were elected to new two-year terms as trustees. As a result of the merger between KSB and SOAR, Stan Rolf and Neil Sinclair were elected to the KSB Board, with terms expiring on December 31, 2020 while Peggy Chaikin and Birgit Loewenstein were elected with terms expiring on December 31, 2021. In addition, Brock Delinski was elected to serve on the KSB Board for a two-year term.
The next KSB Speakers Series presentation will be held at 5:30 on Wednesday January 8 at the KSB Pushmataha Center, 360 Brewer Road in Sedona. Dr. Brian Petersen, Assistant Professor of Geography, Planning, and Recreation and Interim Director of NAU's Sustainable Communities Program, will speak on "Climate Change, Myths, & the Search for Real Solutions."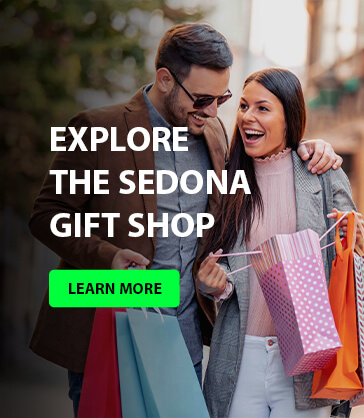 The KSB Awards of Excellence will be held on Wednesday January 29, 2019 from 4:00 to 6:00 pm, with doors open at 3:30. This year, KSB will be honoring 5 individuals, businesses and/or organizations whose significant contributions to the community have helped keep Sedona beautiful. The event is free and open to the public, but due to limited space, reservations are required. You can email KSB at ksb@keepsedonabeautiful.org or call their office at 928-282-4938 to make reservations.
Keep Sedona Beautiful, Inc. is a nonprofit organization that, by acting through the stewardship of its members and volunteers, is committed to protecting and sustaining the unique scenic beauty and natural environment of the Greater Sedona Area. For more information about Keep Sedona Beautiful, please call 928.282.4938, or visit http://www.keepsedonabeautiful.org/