Sedona AZ (October 4, 2017) – Artists generally produce their best work when working with subjects they know intimately and love sincerely.  For painter Karen Taylor, a lifetime of studying and interacting with native cultures has resulted in a rich body of works that honor indigenous peoples from all over the world.
Taylor is October's featured artist at Hillside Sedona's Art & Soul of Sedona (previously known as Movin' On Gallery), and many of her finest pieces will be on display throughout the month.  She will be on hand to meet the public at the venue's popular First Friday reception, 5-8PM on the evening of October 6, 2017.  Many of the gallery's other resident artists will also be present to host the evening's festivities and greet fans, and the public is cordially invited.
Taylor was born and raised in San Francisco.  She studied Anthropology in college and then moved to Nevada, where she lived and taught on a Shoshone Indian Reservation.  The elegance of their way of life, coupled with the high desert light, is what first inspired her to preserve the legacy of native cultures in her paintings.
She then moved to Sun Valley, Idaho and became part of a lively and nurturing art community at The Sun Valley Art Center.  For twenty five years, Taylor painted in acrylics and pastels there, specializing in large format faces of indigenous people from many countries.
She moved to Sedona in 2013, and although she hadn't lived here previously, she feels like she has come home.  "The Southwestern light makes me feel as if I'm floating on a sea of color," she says.  "The beauty, pride, and composure of the Native American people here have renewed my inspiration to embrace their rich artistic traditions."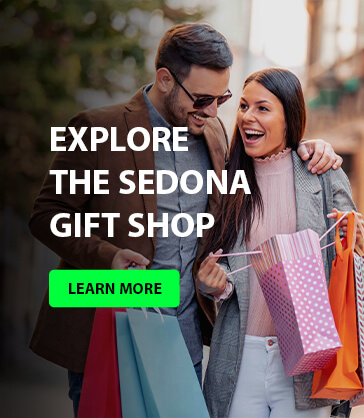 To foster authenticity in her works, Taylor studies images created by pioneering photographers like Edward Curtis, Carl Moon, and Frank Reinhardt.  This helps her understand the traditional culture and clothing of eighteenth and nineteenth century Native Americans.  Her paintings interpret and celebrate the faces, figures, and spirit of those peoples in a contemporary and colorful style.
Art & Soul of Sedona (previously known as Movin' On Gallery) is located on the second level of Hillside Sedona Center at 671 State Route 179 (about ½ mile south of the "Y" in Sedona).  It is dedicated to introducing new artists and to showing recent works by some of the best-known artists working in Sedona and the Verde Valley.   
The venue features an impressive array of resident artists, including: Jodie Ball, oils; Bill Caldwell, photographic art; Patricia Caldwell; fiber artist; Lorraine Fexas, glass art; Vicki Tara Gale, free form sculpture and jewelry; Carol Gandolfo, photography; Rick Gandolfo, acrylics; Deborah Leigh Givens, handmade wire-wrapped jewelry; Karen Hammer, stained glass, fused glass, leather jewelry; Pattie Hodel, pottery and glass; Sandee Kinnen, fused Glass; Mona Knittle, jewelry; Harriet McInnis, oils; Glow Munoz, jewelry; Jim Peterson, photography; Alan Rios, metal and glass sculptures; Connie Sauvageau, art glass creations; Teree Settembrino, wind chimes and paintings; Clark Sheppard, paintings; Dave Soto, metal and found objects sculpture; Karen Taylor, oil paintings;  and  Karl Williams, ceramics and metal.
The gallery is open from 10:00 AM until 6:00 PM daily.  For more information, call (928) 589-1916 or visit www.MovinOnGallery.com  .