By Robert Albrecht, Kachina (Sedona) Resident
(January 30, 2014)
Little did I know that my "Letter to the Editor [of the Red Rock News]" was going to be selected by Christopher Fox Graham to respond with an "Editorial "comment.  Nicely written and it contained all of the "feel good" information that you would expect from the Editor of the town newspaper.
I would however like to respond to several issues so the general public has a little additional information on this matter. "The road is public, paid for by Sedona taxes from locals and tourists." The fact is Kachina residents pay those same taxes and the "public" designation is for road and right-of-way maintenance, police, fire and emergency services and sewers if you have them. Nowhere in this designation do I read "and the blatant use of residential roadways to benefit a public, fundraising event" which Mr. Graham acknowledged it is. "Fire and Police vehicles will still have full access in case of an emergency". Really; the road is so narrow that when you pack it with 1,000+ runners the emergency vehicles will be driving over people to get to a destination within Kachina subdivision.
Last time I looked Kachina subdivision was zoned "Residential-Single Family. Not "Mixed-Use" or "Commercial" as this use of the road indicates. The zoning laws are there for a reason I would like to believe but maybe not…just when it is convenient for the City to enact them.
Your reference to the 1988 photograph on page 3A is historic, if nothing else. In 1988 when this photograph was taken, Sedona was unincorporated until later in the year. It had roughly 7,000 residents and many of the side streets off of 89A in West Sedona did not exist. Where else could you hold a parade?…89A was the only road that connected to anything.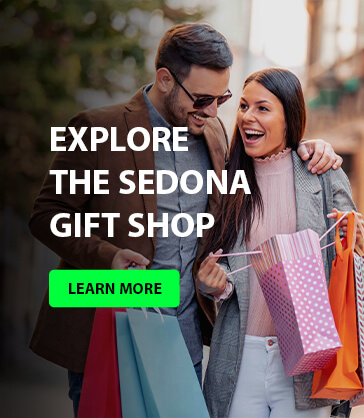 "Surely a 45-minute closure early on Saturday morning isn't the end of the world." Of course not to you and the others not affected by this. The closure has never been 45-minutes early Saturday morning. It starts at 8:30 a.m. and in past years lasted until approximately 11:30 a.m. and that was when they simply pasted Kachina subdivision on Dry Creek Road. There were still people lingering along Dry Creek Road well after 1:00p.m. We do not need these same people lingering in our neighborhood long after the race has ended because it is not safe for many people to be walking on our roadway once the subdivision is opened again for the residents.
"One NIMBY or two was inevitable." Once again, do not let the facts get in the way of a good "editorial". There are many people outraged by this "invasion of privacy" and yes, that is what it is. What else are you going to call it when decisions affecting your residential neighborhood are made by a group of people sitting around a table deciding this without asking the residents how they feel and then not publically announcing this until just weeks before the event is to take place? You can try to "spin" this however you want but it is what it is. There are many people affected that just haven't spoken up because they figure it would not make any difference anyway. These people are coming forward every day and as the word gets around many Sedona residents are outraged by the City and the Sedona Chamber of Commerce for their lack of communication or interest in what the citizen/residents of Kachina subdivision felt about this.
But Marathon Planners take note that Mr. Graham has offered his street and neighborhood for next year's run. But be sure to go by the same standards you used this year. Do not tell anyone about your plans and then inform them only when there is not enough time to do anything about it. By the way Mr. Graham, get a permit for your garage sale signs in advance, since the City will pick these up.