What I Learned this Morning…
By Dorothy O'Brien
Sedona AZ (March 23, 2012) – When asked to attend this morning's meeting for the Justice Sandra Day O'Connor House Centennial Voter Engagement Project, I was intrigued but sure I wouldn't have time to get involved in another organization. Does that sound familiar? In the Greater Sedona Community and the Verde Valley, there are a myriad of meaningful causes that call to us for our time and talents. The O'Connor House Project really got my attention: Consider that 31% of Arizona's eligible citizens were not registered to vote in 2010! Of those who had registered, 40.2% did not vote and 53% of 18-29 year olds did not vote. Arizona ranks among the bottom 10 states in all aspects of educated voter participation and civic engagement.*
Elva (Wingfield) Coor, a longtime friend and colleague of Justice O'Connor and Chair of the O'Connor House Centennial Voter Engagement Project made the presentation. A native of Camp Verde, Elva went to work for Barry Goldwater as an Intern right after High School. One of her stories underscored the degree of decline in civil engagement in today's political climate.  When Senator Goldwater was planning to run for President of the United States against his friend and colleague, then President Jack Kennedy, they talked about campaigning together. Imagine our current public dialogue about important issues at that level of collegiality and courtesy!
Where is the conversation about our hard-won right to vote and how each vote is important? In this very election season, Mitt Romney went to sleep one night thinking he had won a state's support by 11 votes, only to awaken the next morning to learn he had lost the state by 11 votes! Each of those votes made a difference.
When I was raising my children, we voted together. They came as students to the polling place with me and watched everything I did to cast my vote. Growing up in a large family, the dinner table was a place of enthusiastic, impassioned current events discussion. My Grandmother Helen, was Secretary of the Joint Board for the Ladies Garment Workers Union in Philadelphia and my parents were staunch Republicans. Our dinner table was the site of many loud and uproarious conversations, but we rose from the table (me, to do dishes) with love and courtesy intact.
My experience in local meetings is that people get very uncomfortable when there is disagreement, sometimes taking offense or trying to shut down discussion that involves disparate points of view. A much more constructive and collaborative solution comes from robust discussion.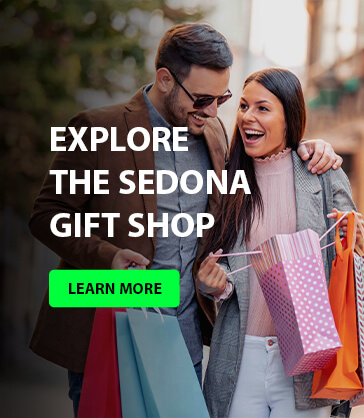 The Centennial Voter Engagement Project (CVEP) and O'Connor House Vision is, " To create an Arizona where important policy decisions affecting our future are made through a process of civil discussion, critical analysis of facts, and informed participation of all citizens."
Here's how you can be a part of Justice Sandra Day O'Connor's initiative and O'Connor House CVEP. Opportunities for discussions and registration events are being planned by many collaborating groups including League of Women Voters. Get involved by going to the website www.oconnorhouse.org to learn more. Local Contact can be made through the Sedona Public Library or League of Women Voters. www.lwvsedona-verdevalley.org
That's what I learned this morning. So, bring a friend, grandchild, neighbor, sister, brother to the discussion and let's talk.
*US Census Data 2010