Two-Time Best of Show Winners Returning; Jurying More Stringent
Sedona, AZ  (September 14 , 2011) –  Two-time Best of Show winners Donna Tousley (ceramics) of Rio Rico and Bill Colligen (gourd vessels) of Chino Valley are two of six Best of Show winners from 2010 among a field of nearly 145 juried artists and craftspeople in 11 categories to exhibit and sell their work at the 21st annual Sedona Arts Festival, Saturday and Sunday, Oct. 8 and 9 at Sedona Red Rock High School, 995 Upper Red Rock Loop Road in West Sedona.
Also among returning award winners are Josh Cote (sculpture) of Blachly, OR; Dave Sisk (mixed media) of Tucson; Bronwen Heilman (jewelry) of Tucson; and Jenny Kerr (fiber art) of Phoenix.
The Festival runs from 10 a.m. to 5 p.m. Saturday, Oct. 8 and 10 a.m. to 4 p.m. Sunday, Oct. 9 with smART shoppers able to preview the Festival artwork on Saturday beginning at 9:00 a.m.
Artists and craftspeople are accepted into the show after a rigorous jurying process in ceramics, drawing, fiber art, glass, jewelry, metal, mixed media, painting, photography, sculpture and wood.
"Because our jurying process has always been among the most stringent, selection into the Sedona Arts Festival has really been restricted to fine artists," said Executive Director Lori Reinhart. "Our selection committee took that concept to an even higher level this year to ensure that our patrons experience the best of the best in the artwork they see and buy."
Nearly 300 applications were received for consideration by the panel this year. Debra Fleeger chaired Artist Selection and Support. Judges were Marilyn Bos and Marlys Mallet and Michael Redhawk., who also served as the jewelry judge.
"This truly is not your typical arts festival," Reinhart said
The Sedona Arts Festival is the only fund raising event of the year supporting its scholarship and grant program, which has awarded nearly $300,000 to graduating seniors and arts organizations in greater Sedona.
In addition to the artwork, the Sedona Arts Festival also includes the KidZone, where children can create their own artwork; a Gourmet Gallery with locally made food items; smART Shopper all-access passes ($99) which include admission, $50 in Art Dollars, $15 in Food Dollars, preferred parking, premium restroom facilities and a special Preview Hour on Saturday from 9 – 10 am.
Online advance sale tickets are available for $8 at www.sedonaartsfestival.org. Tickets are $9 and $10 at the gate; children 12 and under are free.
Sixty-seven Arizona artists are in the field including:
Ceramics: Neal Greene, Peoria; KimmBerly Ioane, Apache Junction; LaDonna Adair, Peoria; Donna Tousley, Rio Rico; Genie Swanstrom, Mesa; Loren Yagoda, Phoenix.
Drawing: Gerald Palmer, Scottsdale.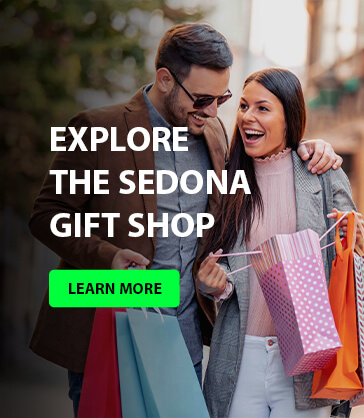 Fiber Art: Mark Carter, Prescott; Lucy and Mel Mendez, Prescott Valley; Nancy Nakamoto, Chandler; Jenny Kerr, Phoenix; Lana Saint Michel, Dewey; Tammy Camarot, Prescott.
Glass: Steven Paoli, Payson; Mark Hines, Prescott; Adrian Schwab, Scottsdale; Gail Jamieson, Phoenix; Pauline Haas Vaughn, Marana.
Jewelry: Sarah, Harms, Camp Verde; Jennifer Defoe, Cornville; Carolyn Henderson, Tempe; Shelly Brooks, Laveen; Jiwan Dienno, Flagstaff; Barbara Kindgon, Phoenix; Kelly Luttrell, Lake Havasu City; Sheila Olason, Scottsdale; Bronwen Heilman, Tucson; Steve Osback, Scottsdale; Sarah Foster, Prescott.
Metal: Joseph Ward, Queen Creek; Lindsay Roberts, Saint David
Mixed Media: Joe Axton-Giddings; Melina Curtin, Tucson; Michael Casey, Chandler; Steven McGovney, Prescott; Ross Mazur, Sedona; Mark and Karen Klay, Oro Valley; Elizabeth Dunlop, Mesa; Meg Harper, Mesa; Dave Sisk, Tucson; Joanne Hiscox, Sedona; Bill Colligen, Chino Valley.
Painting: Robert Hooper, Prescott; Patricia Stacy, Scottsdale.
Photography: Louis Cantillo, Scottsdale; Linda and Don Asakawa, Cave Creek; Matt Suess, Glendale; Susan Byrd, Scottsdale; Richard Daley, Sedona; Guy Schmickle, Sedona; Robert Getz, Scottsdale; Timm Chapman, Apache Junction.
Sculpture: Evelyn Fredericks, Kykotsmovi; Sheri Nielsen, Glendale; Kim Obrzut, Flagstaff; Susan Zalkind, Camp Verde; Charles Taube, Phoenix; Cary Johnson, Queen Creek; Chris Deverill, Tucson
Wood: Gary Graham, Scottsdale; Wes Brown, Phoenix; John Montoya, Phoenix; Christopher Wick, Phoenix; August Clancy, Flagstaff; Richard Altenhofer, Phoenix (Ahwatukee); Michael Thiele, Flagstaff
Artists also represent 13 other states including California, Colorado, Georgia, Idaho, Illinois, Kansas, Missouri, Nevada, New Mexico, Oregon, Texas, Utah and Washington.
For more information, visit www.sedonaartsfestival.org.