Sedona AZ (June 20, 2014) – Come join us Friday, June 27th from 5 to 6:30 pm on the southernmost end of the Creekside Plaza parking lot on the steps of the historic old pumphouse in the shade of the sycamore trees near the creek in Sedona.  This months Pumphouse Poetry and Prose Project will feature members of the Sedona Slam Poetry team in what is expected to be one of the highlights of the reading season.  After enduring a long series of grueling qualification tournaments only those slam poets who had earned enough points entered the final Grand Slam tournament which was held several weeks ago.
The Sedona Poetry Slam Team is captained and organized by local literary hero Christopher Fox Graham who hosts the slams.  Graham single handedly kept slam poetry alive in Sedona and this will be his third year taking a Sedona team to go compete in the national tournament.  Author of the collection The Color of Camouflage, Christopher Fox Graham will be sharing his wildly popular poetry with the pumphouse audience.  The 2014 Sedona Grand Slam Champion was The Klute.  The Klute performs with a mix of outrage, satire, and intellect that always erupts the audience into raucous laughter.  Other members of the Sedona poetry team include Lauren Perry who is known for her wild hair colors and performing with a striking verbal ferocity.  Verbal Kensington is known for delivering her poems with a smooth strong confident style.  Soft spoken Gabbi Jue delivers her ideas in a straightforward manner, letting her ideas and the rawness of her emotions speak for themselves.  Rowie Shaundlin Shebala has become a favorite of Sedona audiences with poems that are so poignant and powerful that they will shake up your world view.
Slam Poetry was originally invented in Chicago by a poet named Mark Smith who was tired of people going on and on at poetry readings in a bland monotone that no one really cared about.  In slam competitions, poems are held to a three minute limit and judges give scores to encourage better poetry.  To help prevent the scores from being taken too seriously, five judges are selected at random before the contest.  It is obvious from their effort and polished performances that these poets do take their scores very seriously and they put in many hours polishing their craft.  The original goals of providing more accessible, more exciting poetry, were exceeded far beyond anyone's imagination as the poet's performance levels rose and rose.  Slam poets perform in a visceral, dynamic style often referred to as "spitting words."  Slam has infused new energy and younger blood into the poetry scene for many years now.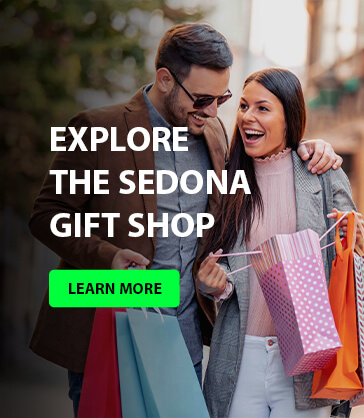 So come support the Sedona Slam Poetry team, representing the entire Verde valley, perform Friday, June 27th on the steps of the old historic Pumphouse on the southernmost end of the Creekside Plaza parking lot in the shade of the giant sycamore trees near the soothing sounds of Oak Creek.  Sponsors of the Pumphouse Poetry and Prose Project include Anne Fabricant and Cocopah Beads, Trailhead Tea, Mother Saachi's Books and Gifts, and local poet Elizabeth Oakes.  Pumphouse shows are hosted by Gary Every, author of nine books who will sell you one any time you ask.