Sedona AZ (March 2, 2018) – Professional photographers Suzanne Mathia & Craig Varjabedian will speak at the meeting of the Sedona Camera Club starting at 6 p.m. on Monday, March 26th, at the Christ Lutheran Church, 25 Chapel Rd, Sedona. Doors open at 5:30.
Suzanne will present " Journey To The Bottom Of The World – Antarctica and South Georgia Island. " How I went from the hot arid desert of Arizona on a Journey To The Bottom Of The World – South Georgia Island and ANTARCTICA!
Suzanne is a freelance photographer, author & workshop instructor whose work regularly appears in Arizona Highways Magazine, and numerous national publications including National Geographic, Digital Photographer & calendars for the Nature Conservancy, the Arizona Office of Tourism, and Smith SouthWestern.
Suzanne was born & raised amidst the green rolling hills of the English countryside but is now completely at home surrounded by the arid desert & swirling sandstone of the Southwest. She finds Arizona a land of intense beauty and preposterous contradiction.
Suzanne loves to challenge the ruggedness of the land, the great distances to be traveled, and intense weather conditions to capture images of Arizona and the Southwest that expose its many treasures and extremes.
Her images reflect her keen sense of curiosity, patience & the ability to see the world and its magic places in new & creative ways.
An Adobe Certified Expert in Lightroom & Photoshop, Suzanne offers group and private classes for photographers seeking to get the best out of their images & to streamline their workflow and digital asset management systems. She teaches workshops in Landscape Photography for Arizona Highways Photo Workshops as well as private small group and individual workshops.
[soliloquy id="42817"]
After a break, award winning photographer Craig Varjabedian will present: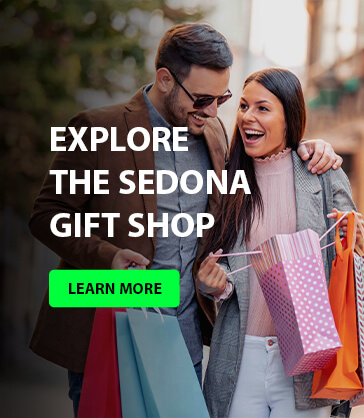 "Into the Great White Sands"
Craig has spent decades photographing the many moods of the magnificent & ever-changing landscape of New Mexico's White Sands National Monument. His photographs reveal snow-white dunes, striking landforms, storms & stillness, panoramic vistas & breathtaking sunsets, intricate windblown patterns in the sand, ancient animal tracks, exquisite desert plants & also the people who come to experience this place that is at once spectacular yet subtle. Varjabedian's evocative images provide an almost palpable sense of this extraordinary place. Guests will have the opportunity to purchase his new book and get it autographed.
Craig's photographs of the American West illuminate his profound connection with the region and its people. For Varjabedian, photography is a receptive process driven by openness to the revelation each subject offers rather than by the desire to manipulate form or to catalog detail. He achieves this vision by capturing & suspending on film those decisive moments in which the elements and the spirit of a moment come together.
From intimate portraits to expansive landscapes, Varjabedian's images celebrate each subject's relationship to the photographer. "The one thing that never changes is that moment of recognition when I feel the play of light, shadow, and texture resolve itself into something amazing," says Varjabedian. Through this process he offers viewers a new way of seeing—one that transcends mundane perception & expands our awareness of the potential in every moment.
Varjabedian has been awarded numerous grants including from the National Endowment for the Arts. His photographs have been exhibited & collected by museums around the country.
In 1991 Varjabedian received an Emmy Award for his collaboration with award-winning filmmaker Karl Kernberger on the PBS documentary En Divina Luz: The Penitente Moradas of New Mexico. Craig has authored several books, including Ghost Ranch and the Faraway Nearby (2009), which received the prestigious Wrangler Award for Outstanding Photography Book from the National Cowboy & Western Heritage Museum.
Presentations, hosted by the Sedona Camera Club, are free. Local photographers are encouraged to join to support bringing high-quality speakers to promote interest in photography & develop photographic skills. Membership in the Sedona Camera Club is $35.  For more information on the Sedona Camera Club, go to www.sedonacameraclub.org.