By Cheryl Yeatts, Manager of Sedona Public Library in the Village
Sedona AZ (November 6, 2015) – The month of November has been designated National Aviation History Month, a celebration of great contributions and achievements in the development of aviation.
In honor of National Aviation History Month, the Library is pleased to offer the Arizona Humanities speaker program "Coast to Coast in 48 Hours: A Pioneering Transcontinental Air Route Through the Southwest," on Saturday, November 14, at 3 p.m. at the VOCA Clubhouse, 690 Bell Rock Blvd. in the Village of Oak Creek.
Using historical photos and film, presenter Erik Berg will discuss the history of Transcontinental Air Transport (TAT) and its activities and airfields in the Southwest. This program, generously funded by Arizona Humanities and Friends of Sedona Public Library, is free and open to the public. 
If you would like to learn more about the history of flight, here are a few great reads available at the Library: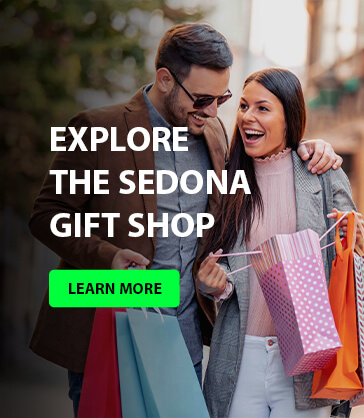 "The Wright Brothers," by David McCullough: Two-time winner of the Pulitzer Prize David McCullough tells the dramatic story-behind-the-story about the courageous brothers who taught the world how to fly. On December 17, 1903, at Kitty Hawk, North Carolina, Wilbur and Orville Wright's Wright Flyer became the first powered, heavier-than-air machine to achieve controlled, sustained flight with a pilot aboard. The Age of Flight had begun.
"Queen Bess: Daredevil Aviator," by Doris L. Rich: This biography details the brief but intense life of Bessie Coleman, America's first African-American female aviator. Born in 1892 in Atlanta, Texas, she became known as "Queen Bess," a barnstormer and flying-circus performer who defied the strictures of race, sex, and society in pursuit of a dream.
"The All-Girls Filling Station's Last Reunion," by Fannie Flagg: If you like historical fiction, you will enjoy this book. The story, about a quartet of sisters who run a filling station, takes readers back to the early 20th century. The sisters are a daring bunch, and when a barnstorming pilot comes through town between the wars, they all learn to fly. During World War II, they almost all join the WASPs—Women Airforce Service Pilots—to ferry military planes from their factory of origin to their point of departure for various fronts.
Sedona Public Library is located at 3250 White Bear Road in West Sedona. Library hours are Monday, Tuesday, and Thursday from 10 a.m. to 6 p.m., Wednesday from 10 a.m. to 8 p.m., and Friday and Saturday from 10 a.m. to 5 p.m.
Sedona Public Library in the Village is located at Bell Rock Plaza, Suite 51 A. Library hours in the Village are Tuesday through Friday from 1 to 5 p.m. and Saturday from 10 a.m. to 2 p.m.
You may call the main library at 928.282.7714 and SPL-V at 928.284.1603 for more information about exhibits and services that we offer or access the Library's website at www.sedonalibrary.org.
Sedona Public Library is a 501(c)(3) nonprofit corporation. Donations and grants allow us to continue to offer free and innovative services to residents and visitors. Your tax-deductible donation is appreciated and may be sent to: Sedona Public Library, 3250 White Bear Road, Sedona, AZ 86336.