By Tommy Acosta
Sedona, AZ – Once again, a legendary musical star makes their rounds in beautiful Sedona.
On Saturday, April 1, from 7 p.m. to 9 p.m., Sound Bites Grill will host John Ford Coley, a Grammy-nominated singer, songwriter of hit songs like I'd Really Love To See You Tonight, Nights Are Forever Without You, and many others, performing with Tom Wurth, a fellow talented songwriter and performer.
John Ford Coley first played in Sedona at Sound Bites for local resident Terrie Frankel. It was a special gift for her Birthday. Terrie and her sister Jenny worked with John Ford Coley many years ago and Terrie remained friends with John over the years.
"I had the honor of working with Terrie and her sister Jennie on numerous musical projects in the 90s," he said. "Terrie has remained a good friend and it's a special treat for me to see her in Sedona. I stayed with Terrie and her partner Fred Shinn the last time I was here. Beautiful people."
With a plethora of gold and platinum hits under his belt, Coley comes to the Sound Bites Grill Celebrity Showroom to share his magic with locals and visitors alike, that come to enjoy his performance up-close-and-personal on the Sound Bites Grill Celebrity Showroom stage.
The New York City supper club ambiance of the restaurant creates the perfect atmosphere to enjoy the performance of a high-caliber musicians like Coley and Wurth.
Coley joined his first band at the age of 15 and played on the bill with Led Zeppelin and other famous bands as he was moving up the musical ladder. His first hit was a song named "Simone" which became a number one hit in Japan.
His latest release is a CD titled "Long Way Home" and it's currently on sale at https://www.johnfordcoley.com.
Decades later in his musical career, he continues performing his platinum and gold record hits for audiences around the world, with no intentions of slowing down.
"I tried getting a job at Walmart but they wouldn't have me," he joked. "If I wasn't playing music, I would be bored. Performing, is in my blood."
Classically trained on piano and an avid guitarist, John loves the craft and enjoys every audience he encounters. He is a published author of a book titled Back Stage Pass and is in the process of completing another. He has also written musical scores for movies and his creativity, continues unabated more than half a century since he first picked up a guitar.
"I have no idea where the songs I write come from," he said. "I am writing and playing all the time. The melodies just come."
His beautiful songs, those written and recorded with his deceased partner England Dan, made Coley a legend.
His songs are the kind of songs that touch the deepest parts of the one's spirit, creating a feeling of awe and wonder of the depths of human emotions.
There are songs you hear in your life that transport you to a certain time period or give you a special feeling. You associate those good times with the group or songwriter that made them famous. Coley's songs have that kind of effect.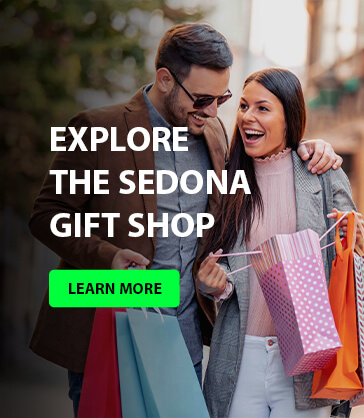 Joining Foley on stage that evening will be Tom Wurth, whose musical influences are as diverse as the music he plays.
He was raised in NW Iowa by parents with their own musical talents and grew up with Simon and Garfunkel, The Everly Brothers, Bob Dylan, John Denver, Vince Gill, Steve Wariner as well as classic singer/songwriters and classic country artists of that era.
His eclectic mix of country, blues, gospel and rock are also the result of his modern day mentors that include John Ford Coley, rocker Eddie Money; soulful gospel and country artist T. Graham Brown; blues drummer for BB King and Jamey Johnson, Tony Coleman; Marty Raybon of Shenandoah and the iconic Vince Gill. He has collaborated with them as a songwriter and as a producer.
Tom Wurth will always lean toward any song, regardless of genre, that has sustainable lyrics and a top-notch melody. His voice is memorable and versatile while his entertainment style is engaging. He brings his audience the music they crave while getting them involved in the show. No two Tom Wurth shows are exactly alike because no two audiences are exactly alike.
From Classic Theaters and Venues to Historic Opera Houses Tom Wurth has already made his mark playing across the country and is thrilled to be able to bring his music to the Rio Grande Valley and the Winter Texan audiences.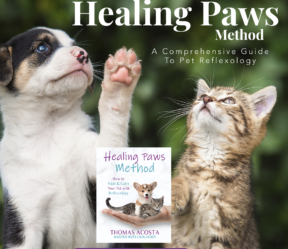 For Coley, the Sound Bites Grill Celebrity Showroom stage is the perfect venue to spend an intimate evening with his audience.
"I like the intimacy," he said. "I've played big arenas, but I prefer a smaller place. I can tell jokes. I can tell stories. You can't do that in large venues. Sound Bites Grill, is perfect."
Coley is excited over his return to Sound Bites Grill and invites people to come on down to the show and have fun.
"I just look forward to seeing everyone again," he said. "Come on out. Watch us play a bunch of songs. Let's have a good time."
Sound Bites Grill is located at the Shops at Piñon Point adjacent to the Hyatt in Sedona. For more information please visit SoundBitesGrill.com or call 928-282-2713. Tickets can be purchased on-line via their Website.
-30-
Photos courtesy of Sound Bites Grill