Sedona AZ (February 27, 2013) – The "Sedona 30," a group of dedicated local community leaders and businessmen, is 30 years old now and still going strong. (The number 30 in the name refers to its membership limit, not its age.)
The group was founded in 1982 by Dave Blauert and by Bill Garland, its first president, who said its purpose was to "….work toward the betterment of the Sedona community." And that's exactly what the group has done–in countless ways.
The Sedona 30 took the lead on incorporating Sedona as a city, providing landscaping along Route 89A, starting the town's sewer system, establishing Posse Grounds Park (and raising the funds to build two ball fields and a soccer field there), and launching the Sedona Cultural Park.
Most recently, they have played a major role in the Sedona school system by strengthening the STEM school curriculum, providing scholarships for graduates of Red Rock High School, and arranging programming for the new Sedona Performing Arts Center,
To learn more about past, present, and future Sedona 30 activities, come hear its current president, Joel DeTar, who will be the honored guest at the Osher Lifelong Learning Institute's (OLLI) Lunch and Learn: Keynote Speaker program, in room 34 of Yavapai College's Sedona campus (on Cultural Park Road, across Rte 89A from Red Rock High School) on Wednesday, March 6, from 1:00 – 2:00.
Lunch & Learn is a "town square" for local residents to gather, chat, and interact with speakers who do interesting and important things in town. This enjoyable, informative, weekly community event is free and open to all!
Bring your lunch (or come for complimentary coffee, tea, water, and a little snack) and join the conversation at 12:30, or come from 1:00 – 2:00 to learn from Mr. DeTar about the Sedona 30 and about the Sedona Community Foundation, which he currently serves as Secretary/Treasurer.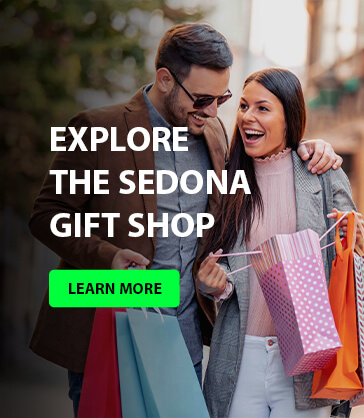 After Mr. DeTar relocated here from Michigan, in 1973, and graduated from Cottonwood's Mingus Union High School, he founded DeTar Construction, Inc., which soon became one of Sedona's premier home builders.
While raising two sons, he was a volunteer in numerous youth sports programs, and he served on the Board of Directors for AYSO for 6 years.
He is busy now planning the upcoming Sedona Miracle fundraiser, which will be held Saturday, April 27 at Los Abrigados Resort & Spa. The $1.4 million dollars raised at the Sedona Miracle dinner and golf tournament over six years have gone to help the Sedona Boys and Girls Clubs, Public Library, Community Food Bank, Recycling Center, Chamber Music, Community Foundation, Young Voices Be Heard, and many other groups.
Mr DeTar will present for up to 30 minutes, and there will be Q & A and discussion for the remaining time.
OLLI is a local, volunteer, peer-to-peer, adult education program. In April, its Spring term will begin, with nearly 100 learning groups and workshops available for a nominal fee. For more information about OLLI or the Lunch & Learn program, please call: 928-649-4275.