Cottonwood AZ (November 28, 2011) – If it's halfway between Thanksgiving and Christmas, right in the middle of the holiday season, then it's once again time for the annual Holiday Blues Revue, presented by Joe Neri & Blues Dawg.  And, for this 4th Annual 'Revue' it will once again be performed at the Old Town Center for the Arts in Cottonwood, on Saturday, December 3 at 7:00 pm.
This concert is a must for blues lovers.  The evening will be pure, house – rockin' blues.  So, put down your holiday shopping pack, give your computer mouse a rest and put on your foot-stomping shoes.  Joe Neri and friends are going to help you through the holiday blues!
In addition to Blues Dawg, which consists of Joe Neri on guitar and vocals, Keys Marsh on keyboard, Duane Ewing on sax, Hutch Hutchinson on bass and Robert Church on drums, this year's Holiday Blues Revue includes special guest guitar master, Dan Bresnan, who is known on guitar for his wide versatility and tasteful musicianship.
Blues Dawg is a contemporary electric blues band steeped in the traditions of American blues and roots music. Its repertoire consists of both originals and covers, greatly influenced by the great blues masters of Chicago, Memphis, Texas and California.
"Joe is a multi-talented community treasure," co-Director of OTCA William Eaton remarked.  "He is not only a talented blues musician and singer, he is also a successful event producer and bookstore entrepreneur.  He has brought a tradition to the area and to Old Town Center for the Arts.  His blues shows are supported by a growing number of fans, here at OTCA and other venues in Northern Arizona."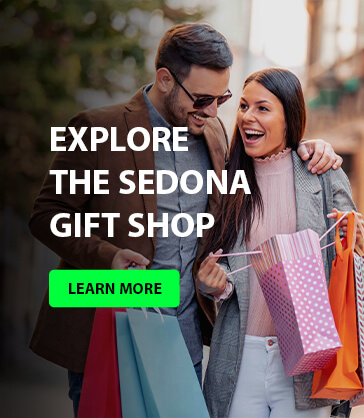 Joe Neri has also created the 'Old Town Blues Fest', which showcases national and regional Blues greats.  The 2nd Annual 'Old Town Blues Fest' is scheduled for Saturday, April 7th – and Joe will be announcing the line-up for this event at the December 3rd Blues Revue show. Joe also produces the annual Bob Dylan Birthday Party & Concert, a popular event that has sold out every year.
In addition to producing all of these musical events Joe, along with his wife Kris Neri have created one of the finest bookstores in the Southwest.  Patrons echo this sentiment, with The Well Red Coyote being voted as the "Best Bookstore" in Sedona by the KUDOS Readers poll, every year since they opened in 2005.  The Neri's have hosted over 1500 events at the store, with authors, poets, musicians and others, and all for free.
"This kind of talent and community contribution is commendable.  I think that Joe's experience and wide ranging interests add to his persona and performing talent," Eaton commented. "We're very fortunate to have the caliber of musicianship represented by Joe Neri and Blues Dawg.  And, special guest Dan Bresnan is not only a great player, but also one of the best guitar makers in the world.  He's humble and rarely mentions that he 'makes guitars.'  After 40 years of involvement with lutherie, I've seen the best, and Dan is one of the best."
Come be part of the blues tradition, and have a great time, on Saturday, December 3rd at 7:00 pm. Tickets for The Holiday Blues Review are $12 advance, $15 at the door.  Tickets are available online at www.showtix4u.com and at the following outlets in Cottonwood: Jerona Java Café, and Desert Dancer; and in Sedona at: Crystal Magic, Well Red Coyote and Golden Word Bookstore. Old Town Center for the Arts is located at 633 N. th Street (5th Street & Main) in Old Town Cottonwood. For upcoming events, visit www.oldtowncenter.org or call 928-634-0940.  For further information about the Holiday Blues Revue contact Joe at 928-274-1803 or go to JoeNeriMusic.com.