Sedona AZ (January 27, 2017) – Jim Peterson's captivating photographs are now showing at Sedona's City Hall through the end of March. An Artist Reception will be held to meet Peterson on Thursday, Feb. 9 from 4 to 6 p.m., along with other City Hall artists currently exhibiting; Clark Sheppard, Sherab Khandro, Mike Medow, Jody Florman and Julie Ronning Talbot. Immense thanks goes to Linda Goldenstein for generously loaning the city of Sedona 17 bronze pieces and bringing creative life to our City Hall plaza. Come view our new sculpture garden and also meet notable artists; James Muir, Cheston Trammel and John Soderberg during the reception.
Currently a resident of Sedona, Peterson grew up in northwestern New Mexico and has lived on both coasts (in California and Delaware) as well as in Illinois, Texas, Missouri and many places in the West. He attended the University of Chicago, receiving a B.A. in Music and a PhD in Biochemistry. He first took up photography while in graduate school. His interest in photography persisted while he worked as a research biochemist for five years and then moved on to a long career as an engineer, planner and manager in the Telecomm industry.
Upon retirement from that career, he redirected his energy to his lifelong artistic passion by starting a professional photography business. Over the years he has given back to the community by serving as a board member for a total of eight different non-profit organizations. His fine art photography has been featured in numerous galleries and exhibits in Phoenix and Sedona, as well as purchased by collectors worldwide.
Peterson's work is inspired by a lifelong love of the natural world, which in turn was a very predictable result of growing up in the Southwest. He states, "If my images convey a bit of reverence for our threatened planet and its beautiful territories and inhabitants, then I feel that I am happily serving my mission." His works have been nominated as finalists in several prestigious international competitions, and his infrared image Half Moon over Cockscomb Ridge recently took the "First Place – Outstanding Achievement" award in one of these competitions.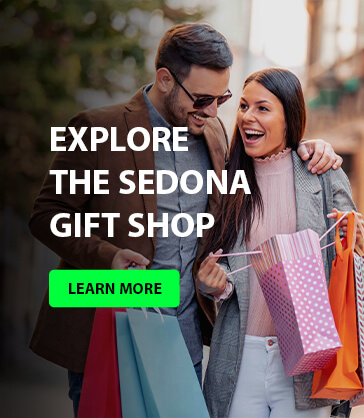 "Jim has a gift of capturing Mother Nature in all her glory. Whether it's the seasonal change from daylight colors, to alluring sunsets or magical night skies, each image gives one reason to take a respectful pause and acknowledge this beautiful planet we call home. I hope the public will make time to enjoy this inspiring exhibit," said Nancy Lattanzi, city of Sedona arts and culture coordinator.
A wide range of Peterson's works can be seen online at www.JamesPeterson.name. Peterson's images are available in custom sizes and are offered in three fine finishes: standard photographic papers, fine art prints on canvas (stretched on a frame like an oil painting and ready to hang), as well as stunning glossy prints on aluminum panels (also ready to hang).
Peterson's exhibit is located in the Council Chambers at City Hall on 102 Roadrunner Dr. To check viewing availability and/or purchasing art for this exhibit, as well as any other exhibits in the City Hall Art Rotation Program, please make an appointment by contacting Lattanzi at 928-203-5078 or via email at NLattanzi@SedonaAZ.gov