Sedona AZ (June 5, 2013) – Jessica Fichot returns to Studio Live on Saturday, June 13th at 7:30 pm. Tickets are $20 general admission, doors open at 6:30pm, beer and wine will be available for purchase.
Los Angeles-based chanteuse/songwriter Jessica Fichot is a lot like her hometown of Paris: French at heart, but with a soul that's truly international. Drawing from her multi-ethnic French / Chinese / American upbringing, her music fuses styles and languages, taking the listener on a twisting journey out of the French chanson tradition, into the lands of gypsy jazz, Chinese and Latin American folk music, and into the wilderness of her imagination.
Following the acclaimed release of her debut album "Le Chemin", she has performed packed venues in France, China, Spain, Mexico, Canada and across the U.S. After the release of her second album "Le Secret" (June 2012), she has been on tour through the U.S. and Europe backed by her fiery band (clarinet/sax, upright bass, drums and guitar), and armed with her accordion, toy piano and multilingual vocals.
Check out Jessica's website for more information:
Born in Aix-en-Provence (Southern France), is a well-traveled French "saltimbanque" (France, Italy, Greece, Serbia, Spain, Morocco, Canada, Mexico, The United States and Venezuela), singing, whistling and playing on the guitar traditional melodies and rhythms from around the world. Accomplished in many styles (Samba, Rumba, Gypsy Swing, Blues, and more), Vincent Z performs solo and with FLOR DE BEE, GYPSYSWINGUEROS, VISMAYA and THE GYPSY CHICKS! He sings songs in English, French, French Creole, Spanish, Italian, Portuguese and Russian. Vincent has released his debut CD Deçà Delà in 2012, and has been nominated for a Flagstaff Viola Award in 2013. He lives in Northern Arizona where he performs with some of the best musicians.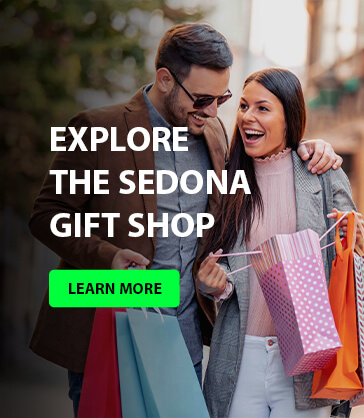 Check out Vincent's website for more information: http://vincentzmusic.com
For more information please contact the Sedona Performing Arts Alliance/Studio Live at (928)282-0549. Tickets are available online at www.studiolivesedona.com or at the Studio Live box office located at 215 Coffeepot Drive in West Sedona
The Sedona Performing Arts Alliance is a nonprofit organization, 501(c)(3) that serves as a catalyst for community development through quality arts programming. We are dedicated to the advancement of the performing arts through education, live performance and artist support.
Community services offered by the Sedona Performing Arts Alliance include: Ticketing Services, Artist/Instructor Booking, Stage Management, Sound/Lighting, Event Promotion, Advertising/Marketing/Design, and Social Media Outreach. Please contact (928)282-0549 for more information.