Jerome AZ (January 22, 2012) – Jerome continues its love affair with ART on February 4th with the First Saturday ART WALK. Just in time for Valentine's Day, the 26 galleries and studios of Jerome will be brimming over with visual delights. There will be plenty of chocolate, music and good conversation at this vibrant event. Meet the artists that night and mingle with other art lovers who are drawn to this charming mountain town. Make a night of it with dinner at one of the town's delicious restaurants. Maybe even spend the night at one of the delightful B&B's or hotels. The party starts at 5:00PM. There is plenty of parking and a shuttle is available to transport visitors to galleries and studios. The Jerome Art Walk is an event that has become a great Northern Arizona tradition on the First Saturday of each month.
Come see some of Northern Arizona's iconic locations from Grand Canyon, Sedona, Monument Valley and more. Purple Sky Photographyin The Old Jerome High School will be celebrating all of them through Kim Hoshal's photography. Kim has also released her latest DVD, "Four Seasons" featuring landscape photographs through the seasons and music by William Hoshal.
Jerome Photos is pleased to announce that they have just begun installing new photographs printed on aluminum.  The metal prints are created by infusing dyes directly into specially coated aluminum sheets.  The high gloss-coating take on an almost magical luminescence you must see to believe! Located in downstairs in the Bitter Creek Winery/Jerome Gallery Building, stop for a wine tasting before feasting your eyes on this spectacular work.
Casa Latina will feature local author Roberta Rabago whose book "Rich Town  Poor Town… Ghosts of Copper's Past.  Stop by for an autographed copy. Check out a new line of cotton Guatemalan women's shirts, just in. Also in the Merchant's Gathering, visit Cody Delong as he celebrates the stare centennial with plein air work that captures the splendor of Arizona. Cody DeLong Studio will be abuzz in February, which marks the beginning of the winter/spring art season in Arizona. Cody is currently producing new work for Expressions gallery in Scottsdale, as well as his own gallery at 300 Hull Ave. in Jerome (next to the visitors center). Stop in to see what's new on the easel, including some of his latest Grand Canyon and Jerome scenes. CodyDeLong.com 928-300-4576
Interdisciplinary artist and teacher Tom Ogburn creates and displays his work for the first time at his new studio in The Old Jerome High School. From traditional to digital media, Ogburn creates work chronicling the lives of individuals, the land and personal experiences in many media. Abstract, landscape & non-objective paintings through digital imaging, short films and even sound sculpture may be found on display or as installations. Classes and workshops in drawing, painting and digital arts are also offered.    843.864.9332  . Building A  #202
The big question at the Lincoln Gallery this month is where in the hell is the muse for digitally manipulated photography? There are muses for epic poetry, history, love poetry, sonnets & elegiac poetry, tragedy, hymns, dance, comedy and even astronomy but no muse for digitally manipulated photography! What's up with that? We know our muse is out there somewhere but Wikipedia can't find her, Google can't find her and phone calls to Mt. Olympus say " Press one for the muse of elegiac poetry, press two for the muse of dance press nine and wait forever for the gods of Olympus to speak to you!"
Geometry is all around us, and as Jerome artist James Rome sees it, it's the foundation of everything we're built on, evident in symbolism both sacred and secular. His retrospective showing at the Jerome Artists Cooperative Gallery, "A Creative Evolution" through March 1st, showcases four decades of evolving art, ranging from painting to lithography to Rome's ongoing "Sticks and Strings" sculptures, and how each series and style transitioned into the next. "I kept a few pieces around," the artist explains, "Within a lot of the work I'll be showing, there are things I struggled with. There's personal emotional connection."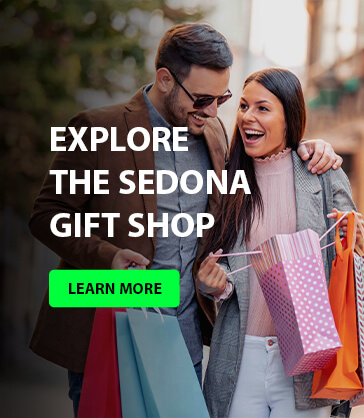 Please join Pura Vida Gallery for the February 4th Art Walk as we showcase the dazzling designs of jeweler Patricia Locke.  For decades Patricia has captivated jewelry collectors with her ever-changing yet timeless designs.  Grab your sweetie and come visit us for fine chocolates, bubbly champagne, and the beauty and warmth that is Pura Vida Gallery.
Just in time for Valentines Day, Jerome artists Rick and Ricky Hernandez have created a fabulous line of Amethyst and Drusy Jewelry in 14k Gold and Sterling Silver.  Accent stones of Diamonds, and Australian Opal are added in some of the creations.  Jerome's Jewelry is a great place to find that special gift for your Sweetheart.
Rebecca McDonald is pleased announce the opening of her new studio, Long Shadow on the first level of the Old Jerome High School. Wonderful hand loomed scarves using premium fibers, artistic boxes to give to your Valentine, and a warm greeting await your visit! Hours are usually 11-5pm most days. Tele: 206-919-9883.
At Jerome Bead Creations Suzann Trout will continue to feature her original 'winter whites and ice crystal clear' jewelry creations and 'til the weather warms up will be showing Suzy Mound's entire collection of beautiful copper and silver pieces! Suzy and Suzann have a great variety of earrings, a perfect pair for any and all for Valentine's Day!! Hot apple cider and cookies too at the Old Jerome High School.
Gallery 527 features Marian Ward and new jewelry for Valentine's Day. This year's pieces mix sheets of copper fused with a copper clay designs. Lizards, leaves, scorpions and one with a snakeskin design will debut for the first time in the gallery of local artists. Of course, plenty of copper and silver hearts are always perfect choices offered by this talented designer. For more information about Jerome Art Walk call Donna at 649.2277 or visit jeromeartwalk.com.