Jerome AZ (March 26, 2013) – The monthly tradition of Jerome First Saturday Art Walk has taken root and will blossom once again this spring with new artists and studios as well as Jerome's exciting and well-known galleries. Stroll the mountain town on April 6th from 5:00 to 8:00 PM or take the free shuttle for an evening of art, live music, food and delightful conversation. Spend the day, have a meal in town and maybe even stay the night at one of the town's delightful accommodations.
Patrick Lincoln has been a part of the Jerome Art Scene for many years. His gallery in The New State Motor Company is filled with amazing images of the world as he sees it. A poet, an artist and a Jerome fixture, a visit to Patrick's studio is a must.
Put some shimmer into your hair for spring. Phaedra Hutsell will be the guest at Sky Fire, featuring hair tinsel artistry. Lovely home décor and decorative arts overflow in this gorgeous space.
Jerome Artists Cooperative features ongoing "Capturing the Light" photography showby David Neely/Ellen Jo Roberts. The show continues to delight audiences. Stop by to see the work of 40 local artists.
Featured this month at Casa Latina are colorful Peruvian matchbox retablos, super D.O.D. figures and hand embroideries from Ayachucho. Schmooze, snack, shop and enjoy live entertainment by Cody Wayne singer / guitarist at the Merchants Gathering Building.
With his award-winning paintings, Cody DeLong has earned a national reputation and has been considered one of the premier oil painters in Jerome, Arizona since 1998. In addition to executing alluring landscape and still life pieces, DeLong is also an award winning instructor, teaching painting classes and workshops. This has made him a valuable resource for artists looking to expand their techniques, and collectors who value quality of skill and vision.
The Cody DeLong Studio is conveniently located in the heart of Jerome Arizona, in a historic building; this was originally a Studebaker dealership during the town's mining days. There is even one of the original gas pumps that can be seen in front of the gallery. Typically, DeLong can be found either teaching or painting from this studio 4 or 5 days a week, usually Wednesday through Saturday. CodyDeLong.com 928-300-4576
Long Shadow Productions has settled into their new space and loving it. Rebecca McDonald is starting her printmaking again and continues to weave. Roy Sterling paints beautiful scenes of the local environs. Barbara Fowler's beautiful hand painted/hand dyed textiles are a delight to wear in sumptuous silk or cotton. Stop in to enjoy a lovely cup of coffee or tea. The Old Jerome High School Building A, Room 204 A. Hours daily 11-5pm. 206-919-9883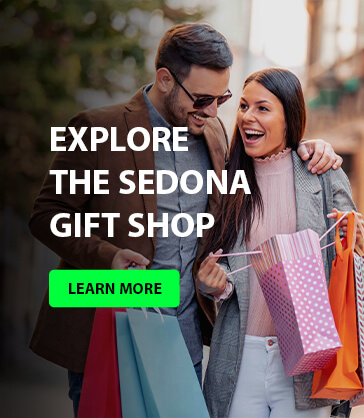 Zen Mountain Gallery hosts local artist Pamela Becker's show "The Lotus Keeper" a collection of "Desert Lotus" and "Sanctuary Alters". Pamela's contemplative images are combined with gold, copper and silver tones on wood to produce what she describes as "art to take refuge in." Please join Zen mountain gallery the night of art walk April 6th for complementary wine and hors d'oeuvres with Pamela in the gallery to exhibit new work. For more information please call 928.634.5009
Join us at Roberge & Day Studio for April Art Walk and meet two of our fantastic teachers! Debra Baker will be on hand to talk about her gorgeous felting, and Donald Voss, Jr. will demonstrate his trademark paper-staining technique. And if that's not enough for you, we will debut Vicki Day's remarkable new work!! For richly unique Fiber Arts, Fine Arts and home decor, Roberge & Day Studio is the place! Visit us in person, daily from 12-5pm or any time on our Facebook page!!
Stop by Jerome's Jewelry and meet Award Winning Artist Rick Hernandez and his son Ricky. A Unique Inspirational Collection of Custom Jewelry and Fabulous Speciality Pieces designed using a wide variety of colorful gemstones such as Arizona Fire Agate, Drusy, Tanzanite and Australian Opal in Sterling Silver and 14K Gold. Enjoy the music by Talented Tara Ortiz. Jerome's Jewelry 114 Jerome Ave.
Visiting Artist John Delventhal will join us for Wine About the 'Walk! Mr. Delventhal's unique copper wall art is being featured at the newly expanded Bitter Creek Winery and Jerome Gallery. Join him and let him share the journey of this wondrous art form! As always, Bitter Creek Winery let's you "Wine About the 'Walk" (TM) with a very special Art Walk Happy Hour!
During the April 6th Jerome Art Walk, Pura Vida Gallery will be debuting new art for your yard and garden. New wind sculpture designs from August Munich, new steel and stone ducks, herons, and road runners from Francis Steel, and new copper bug designs from Catherine Murphy. Join Pura Vida Gallery for chocolates and champagne and decorate your garden with art.
Gallery 527 debuts new furniture and wood sculpture by Ron Gill. Each piece by this accomplished artist is an homage to a truly beautiful piece of nature. Whether simple bookends or a charming side table, the one of a kind quality of this work is astounding. The stable of local artists continues to produce new work for Gallery 527. Marian Ward designed a new woven necklace, Lorraine Fexas is experimenting with another color palette and Ardis Harsche is just hanging an encaustic portrait that is perfect for the Southwest art collector. Susan Pitcairn's plein air studies and Shane McDermott's dye infused metal landscapes both interpret Arizona in beautiful and original ways. Ceramic artist Brandi Lee Cooper will be bringing new tea bowls, mugs and platters to replace her sold out collection from last month.
Stop by Jerome Art Walk on April 6th for a night of art, food and wine. For more information, contact Donna at 928.649.2277