Jerome Art Walk on October 1st
Sedona, AZ (September 23, 2011) – Enjoy the fall evening in Jerome during the October 1st First Saturday Art Walk. Once again, the magical mountain town will be hosting a night filled with art, music and refreshments galore. Members like Nellie Bly by the Spirit Room, Patrick Lincoln in The New State Motor Company and Word..is Art in the Old Jerome High School all bring a fresh energy to the vibrant art scene in Jerome. With 25 participating galleries and studios and many sponsoring businesses and restaurants offering specials, this is a festive night in Jerome. D.L Harrison takes the stage outside at Bobby D's BBQ and Skyfire hosts Starborn Jewelry of Sedona during their end of summer sale. Visit Jerome Art Walk on the first Saturday of every month from 5:00 to 8:00 PM. A free shuttle transports visitors from one end of town to the other throughout the evening. For more information visit www.jeromeartwalk.com or call Donna at (928) 649-2277.
Fall is on its way. But before it gets here, join William and Kim at Calling Rain Studios and Purple Sky Photography to celebrate the waning summer and autumnal equinox. On display will be Kim's exceptional images of the southwest and a new series of plein air studies of William's entitled "The Last Days of Summer."
Direct from the artists at Jerome's Jewelry, award winners Rick Hernandez and his son Ricky have created a Unique Collection of Custom Jewelry. Fabulous specialty pieces designed using a wide variety of colorful gemstones such as Arizona Fire Agate, Drusy, Tanzanite and Australian Opal in Sterling Silver and 14K Gold are among the Inspirational Collection.
The Jerome Gallery, located within the Bitter Creek Winery, showcases some of the area's most distinctive artists and fine selection of jewelry. Artists include Robert Shields, Michael Gossie, Diana Ahrens, Rick Wyckoff, and Barton DeGraaf. Stop in to appreciate the original artwork of these fine artists, the friendly ambiance, along with some of the most spectacular panoramas of the Verde Valley.
Cody has just returned from the Grand Canyon Plein Air event, which was bigger and better than ever. Tickets to the opening night gala were sold out well in advance. Cody won the event last year and was one of the top sellers again this year, selling about ten paintings opening weekend. His quick=draw painting sold for $1000. He is back in the Studio busily catching up on new painting projects for the fall season. Music and refreshments will be served for Art Walk. Stop in and see what's new on Cody's new Hughes easel. Cody DeLong Studio/Gallery 300 Hull Ave. Jerome, next to the visitor's center inside the Merchants Gathering. www.CodyDeLong.com 928-300-4576
Casa Latina introduces Judy "Yolo" Hopkins's magical pictures. The elements used in making her art are dried leaves, flower petals, ferns, mosses and other exotic items. These carefully selected resources magically turn into birds, Charros, Indians, fish, whales, hot air balloons and many other imaginative figures. Yolo's art reflects her interests and great love of nature. Each picture reminds us we all belong to nature and speaks of peace & magical wonders found there! Casa Latina is located in the "Merchants Gathering Building" 300 Hull Ave, next to Cody Delong Studio.
Pura Vida Gallery debuts lots of new work by new artists during the October 1st Jerome Art Walk. Blown glass vases by Loretta Eby will be perfect for those upcoming holiday arrangements and silk wraps by Betsy Giberson will be perfect for cool fall evenings. In addition, Keith Lewis's silver, copper, and gold leaf kinetic jewelry will surely be a hit this season.
Magpie- a gallery of wearable art- features Artemesia Designs and their fabulous line of body products ! Tracy is coming up from Tucson and bringing lots of new soaps and lotions for you to sample! Come join us for wine and cookies from 5-8 ! Magpie/the Alchemist is located at 509 Main Street in Jerome 928-649-0295 www.magpiejerome.com and www.alchemistgallery.com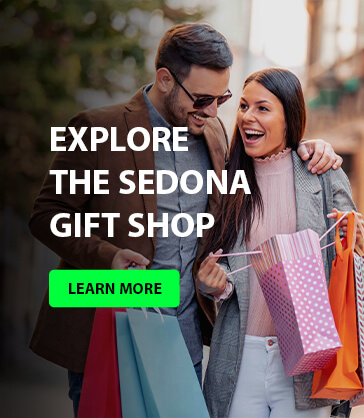 The Fool on the Hill features a new harvest of work from fashion designer Christy Fisher. Come see our beautiful Fall skirts and jackets ! We will be serving wine and brownies from 5-8. The Fool on the Hill is located at 507 Main Street in Jerome 928-649-0334 www.thefoolonthehill.com .
Jerome Artists Cooperative Gallery opens a new show titled "Celebrate Diversity". The show, which runs through the end of November features the paintings of Sally Davidson, and the calligraphic paintings of Sid Freeman.
Until the press is up and running, Rebecca, at Long Shadow Productions in the Old Jerome High School, is creating unique woven scarves made of wonderfully outrageous yarns. Cotton and/or wool are available, as well as mixed fibers. Of course, she still has her fun garlic keepers that really work!
Gallery 527 continues to feature encaustic artist Ardis Harsche with her new show Earth's Kindred Spirit. Ardis explores the relationship of man and environment with her wax compositions evoking the feelings of oneness with the earth. Earth's natural resources supply the pigments of wax and other minerals for her artwork while nature's beauty supplies the creative inspiration. Shane McDermott debuts new stunning landscape photography printed on metal with work added for the October Art Walk. Vyktoria Pratt Keating will be playing and the usual cast of artists and locals join visitors for a night of music, art and conversation.
For more information on Jerome Art Walk, contact Donna @ 928 649-2277 or visit jeromeartwalk.com