Jerome AZ (August 26, 2015) – Jerome Art Walk continues its momentum on September 5th with its first Saturday celebration of art. Twenty-five galleries and studios will be open from 5:00 to 8:00 PM with art, music and refreshments. This free event has become a Verde Valley favorite with a shuttle that will transport you from the artist filled Old Jerome High School, up to the center of town with The Lincoln Gallery and Made in Jerome Pottery and everything in-between. The holiday weekend is the perfect time to enjoy late night dinner hours at Jerome's great restaurants, enjoy some live music and maybe spend the night. This holiday weekend promises to be a lively and festive time in the mile high town.
On the evening of the September 5th Art Walk, Pura Vida Gallery welcomes Tucson jewelry artist Jodi Bombardier for a trunk show of her current and new work. For years, Jodi's leather and metal collection of bracelets and rings has been a favorite of both men and women. For the trunk show Jodi will debut a new woven sterling and copper wire collection. Join Pura Vida Gallery from 5-8pm for champagne and chocolates and a chance to see Jodi's new work. The gallery can be reached at 634-0937.
Aurum Jewelry's new owner, Monique Marcil, moved to Jerome from upstate New York, where she co-owned a jewelry business. Previously, Monique spent 20 years in entertainment journalism, and it was during a business trip that she fell in love with Jerome. She was vacationing here with her husband, Steve, who has a computer consulting business, when they saw Aurum was for sale and began to make their dream of moving to Jerome someday a reality. Monique's daughter, Olivia, attends Mingus, and her parents also made the move. Her mom, Ann Marie, is helping out in the store starting in September. Aurum is adding work from new artists and will continue to make jewelry in-house. Stop by and welcome Monique.
Jerome's Jewelry has some fabulous jewelry creations. Stop by and check out the remarkable jewelry designs created by father-and-son team Rick and Ricky Hernandez. Jewelry Artist Rick Hernandez has been creating spectacular custom jewelry for over 20 years, in 14kt gold and sterling silver. Rick's passion is creating pieces using Australian Opal with accent stones such as Diamond, Tanzanite, and Amethyst, along with many other gemstones. Rick's son Ricky has followed in his father's footsteps, and specializes in the unique art of handcrafted silver work. Ricky has designed some very creative pieces, however his artistic work is usually more on the contemporary side, using Drusy (a specialty gemstone having small crystallized formations from inside a geode). Recently, Ricky's wife April has been creating a unique line of jewelry using keys and gears with a Steampunk flair. April has also created a wide variety of extraordinary cameo necklaces, chokers, and rings. Enjoy a wonderful evening at Jerome's Jewelry Art Walk Saturday September 5th 5:00 P.M. to 8:00 P.M.
Please join us at Zen Mountain Gallery as we welcome Komala Rohde as returning featured artist for September Art Walk on September 5th. Komala will be in the gallery with some of her most spectacular designs to date. Additionally she will be discussing her upcoming workshop on Mindfulness in Art to be held at Zen Mountain Gallery on September 18th. We will be taking reservations for this workshop at Art Walk as long as space permits. The workshop will be limited to ten people so please reserve your space as soon as possible if you are interested. Art Walk will be a great opportunity to meet Komala and purchase one of her beautiful jewelry creations and to discuss details of the workshop with her to determine if you are interested in participating.

Cody DeLong will be doing a painting demo in the Gallery for Art Walk. Stop in to see some of the new works inspired by Cody's travels this summer. Fall is almost here and Cody will once again be participating the Grand Canyon Celebration of Art at the famous Kolb Studio at the south rim of the canyon. Meanwhile he's wrapping up new works for the Phippen Museum, the Mountain Oyster Club, and Mountain Trails Gallery. Here's your chance to see some of this work before it's shipped out. Cody DeLong Studio/Gallery 300 Hull Ave (between 'Spook Hall' and the Visitor's Center). CodyDeLong.com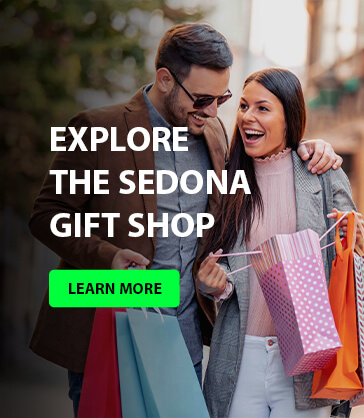 This Jerome Art Walk, look out for a white canopy in town, where New Age Drinks will be performing "Drink Piece", an offering of FREE ICE WATER "while it lasts". Recent headlines report the drying up of Lake Tahoe, California; a 100+ mile plume of yellow mine sludge creeping down the Colorado River; that the #1 contested natural resource of the 21st century and beyond will NOT be oil, but WATER. Even the forces behind New Age Drinks, Allison Klion and Travis Iurato, must pay the Northern Arizona Water Company DEARLY every month for their metallic, unsavory H20. In light of all this, New Age Drinks will be giving away cups of fresh water from the mountains of Oak Creek Canyon filled with pure ice to Art Walkers between 5 and 8 pm. Come hydrate with a refreshing, rejuvenating New Age Drink! All participants will be awarded a SOUVENIR PLASTIC CUP!
Yester Day's Fine Art Gallery's featured artist for Jerome's September Art Walk is oil painter Patricia Barthe, whose mission in the visual arts has become to translate the poetry of the landscapes and skies of the Verde Valley into their purest color and boldest form. In doing so, Barthe's paintings are also soothing, because she gives the viewer a sense of balance. For instance, her paintings of Sedona depict the bright blues of the sky, or of water, yet in some way cool the red rocks brilliant tones. Likewise, her paintings of Oak Creek Canyon also offer shade in the heat of midday, a welcome experience after a long, hot summer. Barthe also encourages her viewers to espouse a place that has meaning to them, so that she might interpret that place's specialness for them in a painting.
A spiritual person as well, Barthe overall seeks not only to reconcile opposites, but to spread a message of peace throughout the world with her art, and in doing so to help heal the wounds of tragedies in such distant places as Rwanda, Africa. Barthe hopes to help prevent more suffering by her portrait of a special lady that she will share publicly for the first time on Jerome's Art Walk. Barthe developed her artistry at the School of Visual arts in New York City, the Scottsdale Artist School, and Sedona Arts Center. Also educated as a poet of words, her talents will be companioned by Jerome's traveling poet, Christopher Nilo, who will also make a guest appearance at Yester's Day's Fine Art Gallery, located below the highway divide in the lower art district of Jerome, and nested between Galleries 527, Zen Mountain, Knapp, and Jerome Artists' Cooperative.
Gallery 527 presents a new exhibition, "Heart Conversations," abstract paintings by Julie Bernstein Engelmann, opening Sept. 5, from 5:00-8:00 PM. "The paintings are like personal stories, only just their distilled essence," said gallery owner Donna Chesler. "Each one has a very specific feeling, distinct from the others, which is unusual in abstract art." Engelmann begins with a seed idea from her journal, such as a dream that she wants to explore in visual form. She prepares a varied surface, then pours latex wall paint diluted to flow and mix at different speeds, giving an exciting base layer to the painting. From there she uses acrylic brushwork to enhance and transform the composition into a space with visual depth and drama.
Engelmann explains, "The title, 'Heart Conversations,' refers to my heartfelt relationship with what I call the painting spirit. Like a dynamic conversation, the painting spirit actually helps me do much better and go much further than I imagined, leading to a surprise ending that reflects my seed idea in an intriguing way." Engelmann's lush abstracts have won numerous awards. She was honored with a retrospective exhibit, Being Spirit, at the Southern Alleghenies Museum of Art at Altoona, Pennsylvania. Engelmann holds an MFA from UCLA and a BA from Barnard College, where she studied with Milton Resnick, first-generation Abstract Expressionist. In 2014 Engelmann moved with her family from Pennsylvania to the Sedona area, where she teaches Luscious Abstractions as a faculty member at the Sedona Arts Center School of the Arts. "Heart Conversations" will be on view at Gallery 527 in Jerome from September 1 through October 1. For more information about this show or Jerome Art Walk, contact Donna Chesler at 928.301.3004.