Sedona, AZ –The Jazz Greats Concert Series continues this weekend at Sound Bites Grill with jazz impresario Dave Len Scott playing Friday, Sept 29, from 6 to 9 p.m. and Groove Jazz master JJ Sansaverino playing Saturday, September 30, from 7 to 9 p.m.
Born and raised in New York City, JJ Sansaverino has dedicated his life to the art of jazz music, and his journey is one of passion, dedication, and unmatched musicality.
JJ has reached millions touring the world with his "Benson meets Santana" musical style. An extraordinary performer, JJ has a "take no prisoners" performance attitude gracing the stage night after night, touring on his own or with reggae legend Maxi Priest and bringing his vibe of Smooth Jazz, R&B, and Reggae.
A Berklee School of Music graduate and award winner, he has shared the stage with the likes of Maceo Parker, Victor Bailey, Gerald Albright, Randy Brecker, Shaggy, Ricky Lawson, Sean Paul, Rick Braun, the Marley Family, and even performed for Sir Paul McCartney's wedding in 2002.
From a young age, he was drawn to the sound of the guitar, and his early influences included jazz legends like Wes Montgomery, George Benson, and Jimi Hendrix. These luminaries left an indelible mark on his musical sensibilities, shaping his distinctive style that seamlessly blends jazz, funk, and soul.
With a career spanning over two decades, he has graced some of the most prestigious stages across the globe. His guitar virtuosity and charismatic stage presence have made him a sought-after artist in both the jazz and contemporary music scenes.
With multiple Billboard-charting singles, including a Billboard #1 smash hit, JJ Sansaverino has reached millions touring the world.
To cap off a breakthrough year in which he scored his first Billboard #1 hit with "Style and Elegance", guitarist JJ Sansaverino announces his fifth full length album "Soul Energy" – another lifestyle themed collection destined for success. His 10 original written and produced songs blend urban grooves, tropical feels and smooth jazz. JJ's juicy melodic hooks stay with you for days. From NYC and out to the world, Soul Energy brings joy!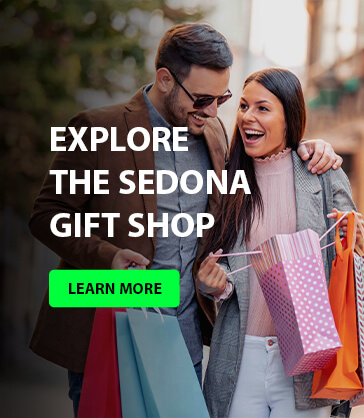 One of the hallmarks of Sansaverino's career is his ability to connect with his audience on a profound level. Whether he's performing a soothing ballad or a groove-inducing funk track, his music has the power to transport listeners to a place of pure musical bliss.
His distinctive style combines intricate guitar work with soulful melodies, creating a sound that is both technically impressive and emotionally resonant.
Throughout his career, JJ Sansaverino has released a series of critically acclaimed albums, each a testament to his evolving artistry. His albums, such as "Sunshine After Midnight" and "International Groove," have received widespread acclaim from jazz enthusiasts and music critics alike, solidifying his position as a true jazz master.
Sansaverino's performances are known for their energy and spontaneity. His ability to improvise on stage, weaving intricate solos into his songs, leaves audiences in awe. His live performances are a testament to his dedication to his craft and his deep connection with the music.
Whether you're a die-hard jazz aficionado or simply looking for an unforgettable night of music, his performance promises to be a memorable journey through the realms of jazz, funk, and soul.
As JJ would say… "Make it a date, Don't be Late!" Get tickets at SoundBitesGrill.com
Don't miss this great musical weekend of Jazz at Sound Bites Grill with JJ Sansaverino and his band on Saturday September 30th at 7 pm. and David Len Scott on Friday Sept 29, 6-9 p.m. kicking off the weekend.
Sound Bites Grill is located at the Shops at Piñon Point adjacent to the Hyatt in Sedona. For more information please visit SoundBitesGrill.com or call 928 282 2713. Tickets can be purchased via their Website.